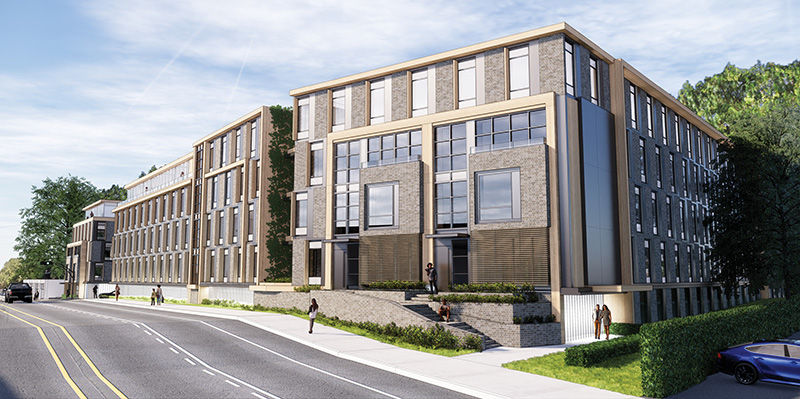 Great Neck Estates, NY According to Mojo Stumer Associates, their latest 74-unit multifamily residential development, 200 MNR, is quickly moving through the approval process.
Mojo Stumer is excited to begin the approval process for this new project located at 180-200 Middle Neck Rd. A site with significant change in grade, the building was split in two to create a central access point into the property. This created the opportunity for a dynamic entrance element and a floating amenities box bridge above the entry that connects the two buildings.
Townhouses anchor either side of the property with terraced apartments filling in the majority of the block. A bold facade with an offset pattern of window openings, setback penthouses, and frameless glass dark brick surround the jewel box entry. The lobby is tucked in the rear corner, pulling people directly into the central core of the building.
The 165,914 s/f building is raised up off grade with a semi-translucent cladding allowing the lower portion of the building to have a soft glow at night, lightening the overall feel of the building and creating a dynamic streetscape in the evening hours.