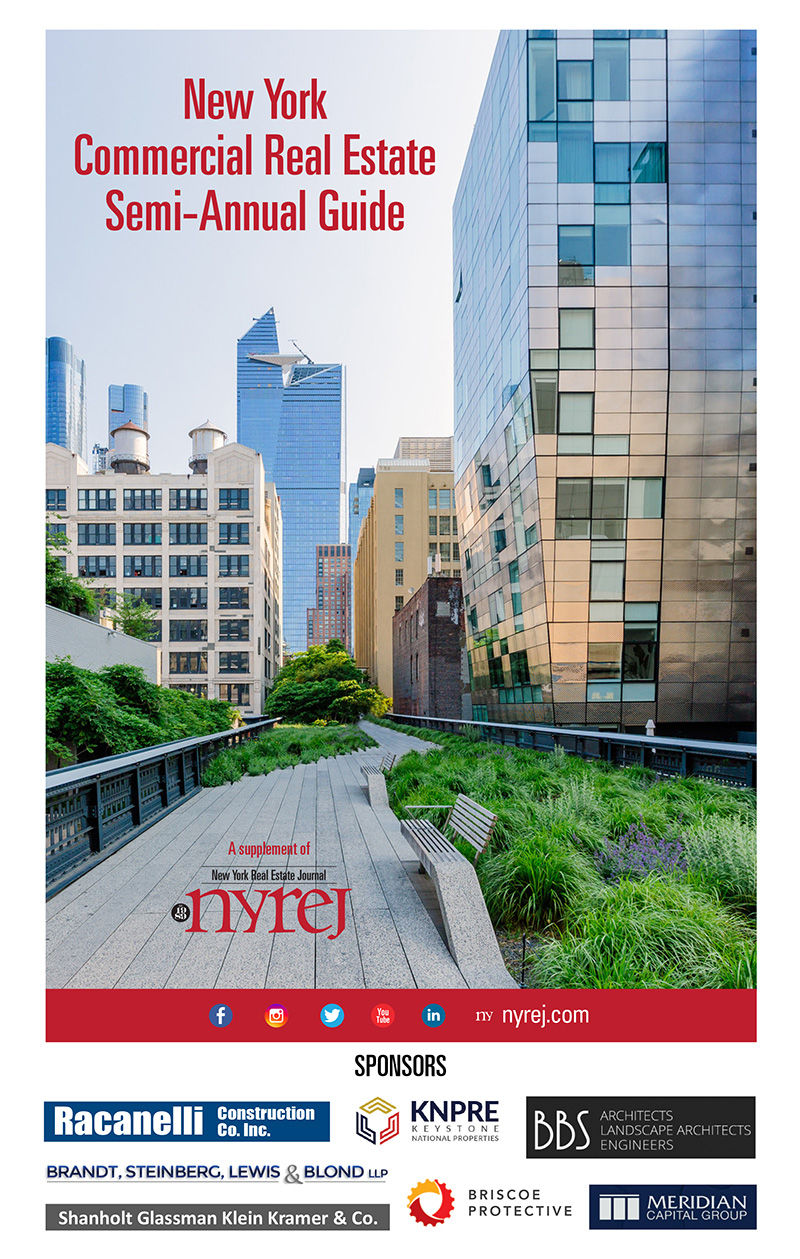 New York, NY The New York Real Estate Journal (NYREJ) has published its July Spotlight, the 2021 Semi-Annual Commercial Real Estate Guide. This spotlight features eight companies:
NYREJ would like to thank the sponsors of this issue, BBS; Brandt, Steinberg, Lewis & Blond LLP; Brisco Protective; Meridian Capital Group; Racanelli Construction Co.; Shanholt Glassman Klein Kramer & Co.; and KNPRE.
To view the digital edition CLICK HERE.

Thanks for Reading!
You've read 1 of your 3 guest articles
Register and get instant unlimited access to all of our articles online.

Sign up is quick, easy, & FREE.
Subscription Options
Tags: