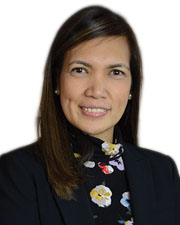 Name: Rina Parado-Read
Title: Project Director / Senior Associate
Company Name: IA Interior Architects
List up to three associations or organizations that you are currently a member of:
What conferences, books, blogs, podcasts, or influencers would you recommend to women?
One book I would recommend to women is "Grit" by Angela Duckworth – a book that focuses on passion and perseverance. The stories depicted in the book were real life scenarios and how grit was a big factor in successes of powerful men and women. The gist of the book? Men and women are no different in striving for excellence. Talent and intelligence are not always the key factors for success but also passion, hard work and perseverance for something that will give people joy. Gender is not a hindrance when women pursue true success.
How are you networking during the pandemic?
In the early stages of the NY lockdown, networking was done virtually. We would contact our clients and invite them to "coffee chats" which are a combination of casual catch up and presentation of new services. After those chats, we make sure that we do follow-ups to keep IA visible to our clients. At times, we would send over bottles of wine to their houses as a token of appreciation. Once the NY lockdown was eased a bit, we started inviting them to in person simple after work drinks. So far, only a few clients are willing to join in person. So we continue to do a hybrid type of networking – virtual and in person.