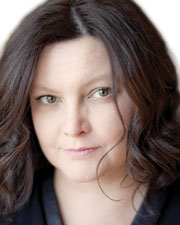 Name: Katherine Lytle
Title: Senior Designer, Associate
Company Name: IA Interior Architects
What conferences, books, blogs, podcasts, or influencers would you recommend to women?
I just read The Likeability Trap: How To Break Free And Succeed As You Are by Alicia Menendez. I related a lot to some of her personal experiences, which were similar to my own. Experiences that I had never recognized before. Her insights were thoughtful and, at times, funny. It was an easy read, but something that I see myself going back to in the future.
What is one characteristic that you believe every woman in business should possess?
Tenacity. Keep going. Keep growing.
What trend(s) will dominate your industry in the next year?
Currently we are all doing everything we can to make the workplace a safe environment while there is still a global pandemic. Next year, we will see some of these ideas and trends take a permanent place in how we design a space. Remote working will not go away entirely so the workplace will need to create spaces that give employees a purpose to be in the office, such as better digital technology tools and creative social spaces. Companies will also be making more investments in employees safety and well-being.