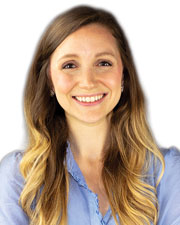 Name: Ann Casey, RA, LEED AP BD+C
Title: Architect
Company Name: Wendel
List up to three associations or organizations that you are currently a member of:
Board of Directors for Graycliff Conservancy
Development Advisory Council with Buffalo Niagara Partnership
What recent project or accomplishment are you most proud of?
Wendel is the architect and engineer of record for M&T's new Tech Hub at Seneca One. I could not be more proud to lead our architecture team on such a prominent Buffalo project. To top it off, Wendel's architecture office is located just across the street, so I get a bird's eye view of the site whenever I look out our office windows. Seeing the tower come alive during construction is exciting, however, I think the true feeling of accomplishment will come when M&T employees take over their new campus and truly activate downtown Buffalo.
What trend(s) will dominate your industry in the next year?
Our industry, in its most basic description, addresses built environments for human needs. Most of us have likely come to terms with enduring ripples pandemic life has introduced. Despite many virtual replacements in our daily schedules, the basic needs of people –working, living, and recreating – remain the same. The silver lining I see post-pandemic is a shift in focus when we design, renovate, or assess space. Just as 'sustainability' has progressed over the past decade from a new term to a goal to a ubiquitous responsibility, I foresee a focus on human health and wellness taking center stage.