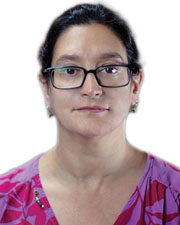 Name: Alexa Antopol
Title: Chief Intelligence Officer
Company Name: Fisher Dachs Associates
List up to three associations or organizations that you are currently a member of:
SMPS-NY;
AIANY Cultural Facilities Committee;
Community Emergency Response Team (CERT) – Brooklyn CB9 volunteer
What is one characteristic that you believe every woman in business should possess?
Women (cis and trans), those who identify as female, and non-binary individuals should all possess a belief in ourselves. We are worthy. We are capable. We are talented. We are intelligent. We are curious, lifelong learners. We are empathetic and sympathetic. We learn from our failures and celebrate our successes. We can choose to support each other and raise each other up. We can choose to have it all or have as much of the pie as we want. We can choose our professions. We can choose how we allocate our energy. We can grow, change, and become our best selves.
How are you networking during the pandemic?
With as much style as I can muster, as well as strong beverages. I have been enjoying the events hosted by the NYC chapter of Women Who Whiskey (WwW). WwW provides women opportunities to learn about varieties of whiskeys, cocktail culture, and to develop their palate. WwW donates all proceeds from their virtual events to community organizations that support the NYC hospitality industry, as well as the BLM movement—two worthy causes. I get to drink and support my community! While pre-pandemic, in-person events were always a treat, WwW has pivoted to offer virtual events with tasting/mixing kits shipped to participants.