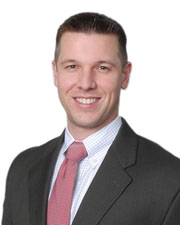 Name: Ted Bomba
Company: FTI Consulting, Inc.
Title: Director
Education: Monmouth University: B.S. Business Management with concentration in Finance
Which project, deal, or transaction was the "game-changer" in the advancement of your career?
When I was first hired to join FTI Consulting's State and Local Tax team (SALT), I was brought in as a niche specialist in securing SALT incentives. In the first few months of my employment, my career took an unexpected turn when being exposed to a very large due diligence that required "all hands on deck." I truly enjoyed the work and knew that this field could bring me a lot of satisfaction. I believe that the only way a person can be successful is if they enjoy what they are doing.
What led you to your current profession?
It was a very difficult time in the job market when I graduated in 2000. The dot-com bubble sent shockwaves through the economy and job market so at the time I took whatever I could get, but I was lucky it led me to the tax world.
What do you like most about your job?
The people, that's an easy one. Working with the brightest minds where you learn something new every day keeps it interesting and exciting.