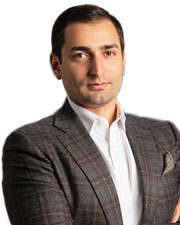 Name: Petro Zinkovetsky
Company: InstaClosing, Inc.
Title: Founder & CEO
Education: Juris Doctor
Which project, deal, or transaction was the "game-changer" in the advancement of your career?
Starting InstaClosing was both the biggest challenge and the most exciting project in my professional career. I had to balance running a busy law practice with managing a team of 30 professionals working on InstaClosing. After three years of planning, coding, testing and multiple changes and improvements InstaClosing will finally be going live in the first quarter of 2020. It is not only a game changer for me but will be a game changer for the entire real estate industry.