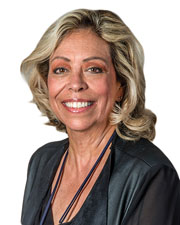 Name: Lynn Senko
Company: Worth Property Managment
Title: President
Education: Adelphi University: Masters in Deaf Education, Special Ed & Teaching, k-12
What led you to your current profession?
During my high school and college years I had worked at Worth and experienced and learned the business from my father. I also had a great opportunity, my first management job to work with a family that owned properties in Nassau and NYC. They ranged from apartment buildings to commercial buildings. Not only did I manage the properties I renovated, sold, and rented. With the knowledge I learned from both I have continued to build my business and today manage publicly traded REITs, investor-owned properties, coops and condos. As a company our goal is to give each landlord the superior service they deserve and provide them with our knowledge and years of experience.
Who or what inspires you?
My father really inspired me to get involved in real estate. He started out in this business in 1960 from scratch and built a sizable business made up of properties owned and properties he owned and managed. He had vision and was willing to take some risks but he always felt real estate was a safe investment.