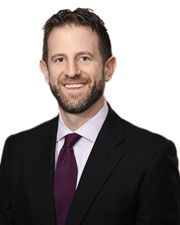 Name: Kyle Lawrence
Company: Sahn Ward Coschignano, PLLC
Title: Partner
Education: Tulane University / Hofstra University School of Law
Which project, deal, or transaction was the "game-changer" in the advancement of your career? "
In 2011, my mentor and I closed the sale of a national manufacturer, wholesaler and distributor of tomato sauce and Italian food products. It was the first 8-figure deal that I worked extensively on and it paved the path for my burgeoning M&A and private equity practice.
How do you contribute to your community or your profession?
I often give free consultations and advice for people who are just starting out with new businesses. When capital is extremely limited and with expenses accruing quickly, I prefer to be an asset in the launch process, rather than just another bill to pay.
What do you like most about your job?
I love the constantly varied challenges that I encounter. By representing businesses in all phases of their life cycle across numerous industries, I get to work with them in their day-to-day business operations. Each day presents new problems that require creative solutions.
What social media platform do you use the most professionally?
LinkedIn.

Thanks for Reading!
You've read 1 of your 3 guest articles
Register and get instant unlimited access to all of our articles online.

Sign up is quick, easy, & FREE.
Subscription Options
Tags: