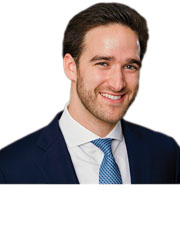 Name: Ken Blumenthal
Company: Vcheck Global
Title: Managing Director
Education: BA, Queens College, Economics Major
How do you contribute to your community or your profession?
I have contributed to my community on a number of different levels. As an avid runner I've taken upon myself to work with a local charity to organize teams for various New York full and half marathons over the last four years. Collectively we have raised roughly $500,000 to help individuals in need in the U.S. and Israel. On a more professional note, my job allows me the opportunity to help business professionals in real estate, finance and other industries know more about the people they do business with prior to an investment. This allows them to have full control and knowledge of who the people are prior to closing a multi-million or billion dollar deal.
What led you to your current profession?
I've been blessed to have phenomenal mentors and leaders both within the company and in my personal life. I've seen countless acts of going above and beyond to help people who are less fortunate and could use a helping hand. The mantra of, "Treat others as you would like to be treated yourself," has been etched into my being and I'd like to consider myself as someone who will always go above and beyond to help someone else.