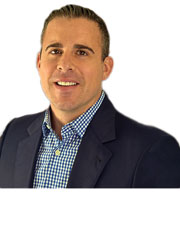 Name: David Scotto
Company: RM Friedland
Title: Senior Vice President
Education: St. Thomas Aquinas College - BS - Business Administration
What do you like most about your job?
It's got to be the day to day hustle, interacting with different people and the opportunity to add value. Every day is unique because each transaction is so different, and I learn something new from each one.
What social media platform do you use the most professionally?
At this point, I think LinkedIn is the only real social media platform that has significant value to business professionals. However, the social landscape is changing significantly, and I think in the near future, Instagram and some of the other platforms will become more relevant to real estate specifically.