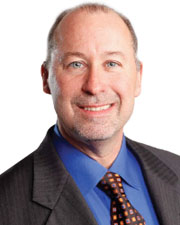 Name: Chuck Merritt
Company: Merritt Environmental
Title: President/LEED AP
Education: Adelphi University
What do you like most about your job?
The opportunity to assist clients with their environmental challenges. As more and more industrial/manufacturing areas are transformed into residential hubs and shopping promenades, past environmental issues are being discovered. How those issues are handled, the remediation that is required and regulatory interaction necessary is where my firm provides the most value to our clients.
Who or what inspires you?
My Dad. He was a single dad raising three boys and working for corporate America in the 80s. When that company left the state, he started his own engineering firm at age 50 with no clients so his children would not be uprooted from friends and family. Over the next three decades he built a very respected firm that employees over 30 people, but his family has always remained his top priority.