Name: Roger Delisle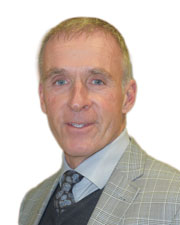 Company: Island Associates R. E. Inc.
What was your greatest professional accomplishment in 2019?
Identifying the direction bricks and mortar stores assimilate with web-based retailers. On-going educating, challenging for our team and clients.
What was your most notable project, deal, or transaction in 2019?
After four years of environmental remediation we have closed on 425 Union Blvd. in West Islip, a former Super Fund site, with all governing departments, federal, state, county and town involvement. Successfully completed with construction underway, a former fastener company, with a proprietary quarter turn lock fastener system. DEC has been on going since 1989. IA brought Quick Chek to the site, work is under way with completion anticipated in June.
What are your predictions for commercial real estate in 2020?
The retailers today who have navigated the onslaught from the internet competition and who have acclimated their business model to compete with the internet, evolving into efficient model with lower margins. It is a fluid situation to see how the internet has compelled some of the best retailers to modify their business model with the needs, accessibility and efficiencies of their customers. Resulting in lower prices and access to the consumer.