Name: Ralph Perna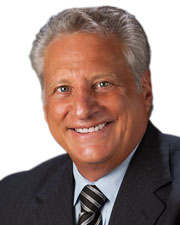 Company: Newmark Knight Frank
What was your most notable project, deal, or transaction in 2019?
J P Express, trucking company has been trying–for over ten years–to find a location, with the amount of land required: 7 to 10 acres, zoned for outdoor parking, not too far east, and close to the long island Expressway. We came across 131 Hoffman in Islandia. Eight acres with an existing two story 110,000 s/f office building. The property size was right, location was great, and the existing site allowed outdoor parking, now just a matter of buying the building and property, relocating three tenants.We agreed on a price, made relocation deals with the tenants, closed, now the building will come down and J P with building a new 50,000 s/f cross-dock facility.
What was your greatest professional accomplishment in 2019?
Closing a sale with a customer that I have been working with for over ten years.
What are your predictions for commercial real estate in 2020?
Coming into an election year, will be a tough call, existing deals will get done, the wild card will be new activity.