Name: Nancy Colella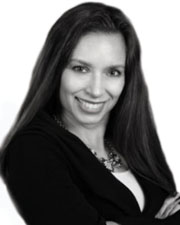 Company: NYS Sustainable Corp.
What was your most notable project, deal, or transaction in 2019?
NYS Sustainable Corps.' most notable deal is the administering of a town-wide emergency response power source called a Microgrid. This renewable integration model is a community microgrid that will build on to the existing infrastructure equipment available with advanced GreenTech and connect multiple users. As a result, the neighborhood, in the event of a power outage, will be offered energy independence as well as local power generation and distribution to support emergency resiliency.
What are your predictions for commercial real estate in 2020?
NYS Sustainable Corp. predicts great movement in the field of renewables, with a tax credit emphasis, large scale cross-pollination of power distribution and creative work hubs for up and rising "Green" inspired entrepreneurial entities. Many of which NYSSC sees coming from the millennial marketplace; alongside some highly professional and very mature reinvented investors. 2020 will be a time for commercial real estate pros to be open to creative solutions, as the industry is already formulating and continuously integrating valuable and smart fluidity.
What was your greatest professional accomplishment in 2019?
NYS Sustainable Corp. is proud to be part of the procurement of a full municipal renewable integration. This community-driven initiative will not only influence a grand degeneration of environmental impact for the entire municipality with socially responsible considerations but boost economic benefits to the community, whilst offering local public commerce support in the local area as an associated community outreach initiative.