Name: Michael Iannuzzi, CPA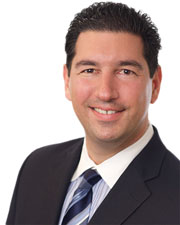 Company: Citrin Cooperman
What was your greatest professional accomplishment in 2019?
As co-leader of the firm's franchise accounting and consulting practice, I have had the opportunity to be very involved with the International Franchise Association (IFA). Through my involvement with the IFA, I attend various events, conferences and educational sessions they host. This past year I had the honor of being selected as a guest panelist for the supplier forum advisory board's panel titled, "Suppliers – Achieving and Maintaining Success in the Franchising Space: It's Not Just Another Vertical" at the IFA's annual franchise convention in Las Vegas. Additionally, I had the opportunity to give opening remarks during the general session at the IFA's Emerging Franchisor Conference in Nashville.
What was your most notable project, deal, or transaction in 2019?
Over the past few years, the number of private equity transactions in the franchise space has been increasing as private equity funds are coming to market and are looking for franchisors or multi-unit franchisees to acquire. Franchisors are looking for strategic investments to scale or to cash out and multi-unit franchisees are looking for capital to expand and grow their territories or to sell. During 2019, Citrin Cooperman's franchise accounting and consulting practice worked on a number of transactions involving multi-unit franchisees gearing themselves up for sale and we assisted with sell side due diligence. We also worked with private equity funds acquiring franchisors on their buy-side due diligence.