Name: Lev Mavashev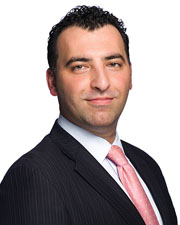 Company: Alpha Realty
What was your greatest professional accomplishment in 2019?
As sales activity slowed during 2019 – I've taken the opportunity to improve our operations and systems, and set myself up to take advantage of growth in 2020. In addition to developing a cutting-edge brokerage platform, I've grown my team tremendously this past year with brokers for every active neighborhood throughout Manhattan, Brooklyn, Queens, and the Bronx. We also opened up our second office in Brooklyn. The process was exciting and demanding, but my support staff was able to handle it and smoothly get operations up-and-running.
What are your predictions for commercial real estate in 2020?
As prices have adjusted, I believe we are going to experience significantly higher transaction volume in the multifamily sector. Many of local real estate families and long-term owners haven't seen such prices in over half a decade and will take the opportunity to purchase assets at reduced prices. Furthermore, there are many new opportunity funds forming to take advantage of the declining real estate prices in NYC. I think there will be many buyers under self-imposed pressure to acquire in 2020.