Name: John Sorrenti, FAIA, FRAIC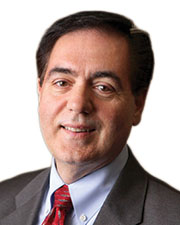 Company: JRS Architect, P.C.
What was your greatest professional accomplishment in 2019?
Helping NY Institute of Technology raise over $200,000 for the students of architecture and design and bring quality architects to the students through the lecture series.
What was your most notable project, deal, or transaction in 2019?
We were honored for the opportunity to design Helen Keller Services' new headquarters in downtown Brooklyn, for those who work so hard in helping the less fortunate.
What are your predictions for commercial real estate in 2020?
With all the indications of a continued strong economy, I believe we will have another good year in commercial real estate in 2020.