Name: John Krueger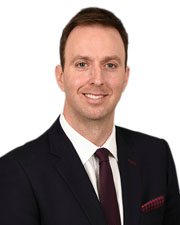 Company: Marcus & Millichap
What was your greatest professional accomplishment in 2019?
My most important professional accomplishment during the past year was helping our clients navigate the rent law changes this past June. Many owners had questions about their options and through a combination of seminars, one-on-one meetings, and phone calls we helped to educate our clients and provide strategies on how to move forward in this new rent regulated environment.
What was your most notable project, deal, or transaction in 2019?
The most notable project was a joint venture between Rabina Properties who paid $205 million to take control of the long-stalled site at 520 Fifth Ave. from previous owners Ceruzzi Properties and SMI. The $205 million price doesn't reflect the full value of the site, as a partnership restructuring and recapitalization will take place as well as a new mortgage of just under $110 million with Bank of the Ozarks.
What are your predictions for commercial real estate in 2020?
If low interest rates remain, and the economy stays stable cap rates should look very similar and possibly go up in certain markets in 2020. There is a lot of capital waiting on the sidelines ready to invest, both private and institutional money, but has been using the wait and see approach. We will also see investors look at diversify their portfolio both in asset type and geography.