Name: Jason Hoffman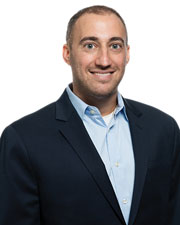 Company: JANOVER LLC
What was your greatest professional accomplishment in 2019?
Recognition as an expert in real estate to the point where I become the chairman of the NYSSCPAS Real Estate Committee. I was also able to develop off my real estate work and start a cannabis group which started with the focus toward real estate needs in the cannabis industry and lead to a whole new service line in the firm.
What was your most notable project, deal, or transaction in 2019?
We have a cannabis company as a client that needed capital and funding. Since my background and initial instinct is always real estate focused, we were able to help them with a multi-million dollar sales leaseback transaction. That transaction enabled them to secure the funds they needed to build multiple greenhouses with equipment and operating capital for over a year. Another notable transaction was our assistance for a client selling half of their company to a hedge fund. We were able to increase the multiple on EBITDA while at the same time lower working capital calculations which netted the client over $4 million of additional cash on the sale!
What are your predictions for commercial real estate in 2020?
I break commercial real estate down into three major categories, retail, office space and residential. For retail space it all depends on the location. Class A locations will still find they have some price elasticity and will not increase or decrease over the next year. Class B and C locations will continue to be hit hard similar to the past few years. Office space looks to be getting better. There are always companies moving out which for 2020 looks to be the financial service firms in NYC but technology companies are quickly picking up space for a net gain to the square feet rented. The recent Facebook and Google office space rentals is good news at the end of 2019 and shows that 2020 could be another good year. The residential sector is getting hit hard by many outside forces. EB-5 changes, rent stabilization law changes and lack of wage increase with inflation are all going to hurt this market. Should interest rates remain low it might minimize the drop in prices but I expect another 8-15% drop in 2020.