Name: Jaclyn Peranteau, PE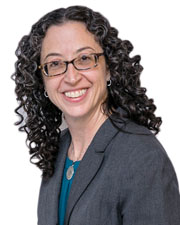 Company: Key Civil Engineering, PC
What was your greatest professional accomplishment in 2019?
Over the last year I have established myself and firm as a go to women business enterprise and specifically with Stony Brook University. This accomplishment has allowed me to bid on numerous projects with various architects, developing new relationships and firm exposure.
What was your most notable project, deal, or transaction in 2019?
Institute for Discovery and Innovation in Medicine and Engineering project at Stony Brook University. The project consists of a 62,000 s/f multi story building with a new parking lot and associated site improvements in the Research & Development Park.
What are your predictions for commercial real estate in 2020?
I think it will continue to flourish. I think office, medical office and residential will be strong in 2020