Name: Ed Bosco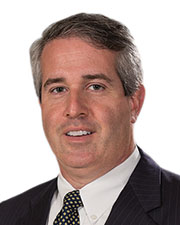 Company: ME Engineers
What was your most notable project, deal, or transaction in 2019?
The design of the Vallco redevelopment in Cupertino, Calif. started taking shape. When complete it will include more than 2,400 residential units, millions of s/f of retail and commercial space and a 30-acre elevated public park, which is among the world's largest green roofs.
What are your predictions for commercial real estate in 2020?
A good variety of new and existing building stock will continue to provide a range of solutions for tenants of all sizes. A progressive collection of energy legislation at the city and state level provides incentives for the improvement of efficiency in new and existing buildings.
What was your greatest professional accomplishment in 2019?
Our team continued the growth of our New York City commercial and entertainment practices and expanded our international practice with projects in Thailand, Argentina, Chile, India, UK and Doha.