Name: Christie Ellis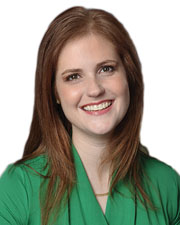 Company: Cost Segregation Advisors
What was your greatest professional accomplishment in 2019?
We grew our focus from two to seven locations! We're thrilled to have a larger presence in the communities we've been serving for many years.
What was your most notable project, deal, or transaction in 2019?
The project I've been most excited to work on is a cost segregation study of a 700 acre ski mountain. This property had recently been purchased, with over $20 million spent in renovations to what was once the gem of this area for local skiers. To be able to work on a project with such unique and specific needs and challenges, which also allows the new owners to give an important community location an update is exactly what I love about cost segregation, everybody wins.
What are your predictions for commercial real estate in 2020?
Big players may start moving out of investment in multifamily properties as the new NY legislation goes into effect. This will create opportunities for smaller investors to enter the market, at a lower price point as the law depresses values of properties. Distribution and warehousing will continue to be key, and will also drive employment and residential growth in rural communities where these centers are built.