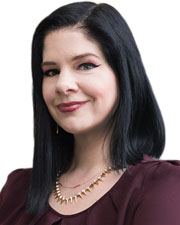 Name: Carrie Villani
Company: LERA Consulting Structural Engineers
What was your greatest professional accomplishment in 2019?
Winning the SMPS NY Marketing Communications Excellence Award for Project Pursuits was fantastic! As marketers we spend so much time on constant deadlines and frequent rejection. Being recognized by my peers for excelling despite that is really meaningful. Being a part of SMPS gives back in so many ways, networking, relationships, best practice sharing, market predictions and project leads. I am always inspired by the other members and value my opportunity to inspire others through awards, recognition and the SMPS educational programs I lead.
What was your most notable project, deal, or transaction in 2019?
The opening of Nordstrom was huge. LERA provided the structural engineering. The project's success shows that retail is still thriving in New York. Having vibrant places to visit and experience is so important to the culture of New York and I am very happy to see the happy shoppers and positive reviews keep coming.
What are your predictions for commercial real estate in 2020?
Markets will remain busy but savvy clients are looking for flexibility and are cautious of changing conditions and needs. LERA is active in many markets, residential, commercial, healthcare, cultural, academic, retail, infrastructure and transportation. This is the mix we need to keep New York, New York going!