Name: Adelaide Polsinelli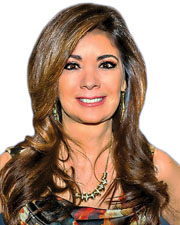 Company: Compass
What was your most notable project, deal, or transaction in 2019?
My team and I have successfully closed over $200 million in sales this year and have another $150 million in the pipeline for 2020. I have been fortunate to have completed transactions outside of New York, as my firm has a national presence.
What are your predictions for commercial real estate in 2020?
The industry is changing rapidly as we enter into the bottom half of the real estate cycle. In addition to the anti-landlord political environment, we are also facing decreasing values. Today's low valuations provide buying opportunities for investors who have generational outlooks and can withstand the short term challenges. I predict that 2020 will be the year of unlocking values through creative structures. It will be the year of survival of the fittest. As the industry is a cyclical one, we must remember that the most important factors are not only location, location, location, but also timing, timing, timing.
What was your greatest professional accomplishment in 2019?
This was a challenging year for the real estate industry as the political headwinds have dealt devasting blows to many landlords. I was hired by several owners to advise them on how to adjust their strategies to insulate their property values. Being able to reorganize portfolios, whether through refinancing, leasing or repositioning assets, has provided many of my clients with stability. This is the environment where creative structures such as net leases and ground leases are valuable tools.