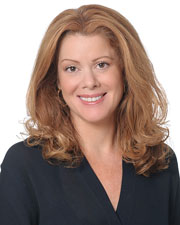 Name: Tina Gagliano
Title: Partner
Company Name: Windels Marx Lane & Mittendorf, LLP
What is your favorite motivational quote?
"Whether you think you can, or you think you can't – you're right," ~ Henry Ford. It's simple and eloquently emphasizes how much attitude can affect outcome.
How do you hold your own in a negotiation?
Listening closely. I think a lot of lawyers in transactional deals are solely focused on conveying their client's position but negotiation is a two way street so I try to listen carefully and ask the right questions so that I can fully understand the opposing side's position. I cannot effectively represent my client in a negotiation if I don't understand why a point or a request is being made or the importance of that particular point or request to the party making it.
What is the best advice you have received, and who was it from?
The majority of commercial real estate transactions are primarily about money. A mentor of mine that I worked with at Paul Hastings told me to, "Follow the money," meaning, understand who is paying, who is getting paid, when and how much. In addition to understanding the real property and the improvements, the financial terms of the deal are incredibly important to understand.
What recent project or transaction are you most proud of?
I represented a public REIT in its acquisition of a $196.8 million portfolio of 28 floating-rate commercial real estate mortgage loans and worked directly with a special committee of the Board of Directors who ultimately had to present the transaction to the entire board of directors for approval. It was interesting and challenging reporting to the special committee who were not involved in the day to day real estate transactions of the client. The transaction closed at the end of May 2019.