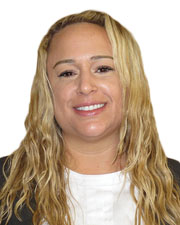 Name: Nicole Forchelli, Esq.
Title: Tax Certiorari Partner
Company Name: Forchelli Deegan Terrana LLP
Association/Organization Affiliations (REAL ESTATE ONLY): Nassau County Bar Association (Condemnation Law & Tax Certiorari Committee) and Suffolk County Bar Association (Tax Certiorari and Condemnation Committee)
What is your favorite motivational quote?
"Things work out best for those who make the best of how things work out." ~ John Wooden. This advice is applicable not only to my practice as an attorney, but also to life in general. It is so important to understand that a case doesn't always follow a linear path–how one adapts to unforeseen issues is a key driver of outcomes. The best attorneys I know are flexible and able to adjust effectively when confronted with the unexpected, and are not afraid to be creative in their approach.
How do you hold your own in a negotiation?
It is important to stand your ground and be assertive without being nasty. Once things get personal, it is much harder to achieve a positive result.
What recent project or transaction are you most proud of?
Settling three cases for a Fortune 500 client with an extremely difficult adversary. I was concerned that pursuing the cases may be incredibly challenging. After two years of intense litigation and negotiations, we saved the client hundreds of thousands in tax dollars, at no out-of-pocket cost to the client. They were very happy.
What is the best advice you have received, and who was it from?
My Dad told me not to take anything personally. I'm still working on that one.