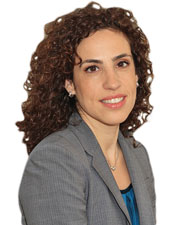 Name: Matia Nikolovienis
Title: Partner
Company Name: Cohen & Perfetto LLP
What is your favorite motivational quote?
"Keep your eyes on the stars and your feet on the ground."
How do you hold your own in a negotiation?
Planning ahead is key. Being prepared and educating myself as much as possible on the topic of negotiation. Knowing the parties on the other side and listening and understanding their concerns. Coming to a resolution that both parties feel that they have won in some way and are open to negotiating with the same party again in the future.
What is the best advice you have received, and who was it from?
Don't ever stop learning and growing as a person. I learned this from my parents.