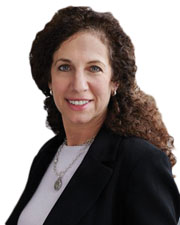 Name: Joan Simon
Title: Sales Associate
Company Name: Admiral Real Estate Services
Association/Organization Affiliations (REAL ESTATE ONLY): Member ICSC, CoStar Power broker
What is the best advice you have received, and who was it from?
The best advice I have received is to make an un-solicited offer. When I started Westchester real estate, a buyer was interested in a property that was not for sale. Being new to the business, I reached out the owner who confirmed the property was not for sale. I was encouraged to go ahead and make an unsolicited offer, and a sale was eventually negotiated so the lesson for me was to continue to make offers even if you are at first turned away.
What was one of your biggest accomplishments in the last 12 months?
My biggest accomplishment in the last 12 months in terms of real estate was fully leasing out a strip center on North Bedford Rd. in Mount Kisco which had several vacancies for seven years plus after a CVS and a Blockbuster closed. After working on the project for many years, it was 100 % leased out!
What recent project or transaction are you most proud of?
My most recent transaction I am proud of is the sale of the Chappaqua Station restaurant to Bobos' Café in Somers. Bobos already had a thriving business in Somers and when the Chappaqua Station needed to be sold for personal reasons, Bobos' was the perfect buyer. An almost seamless transition with little downtime.