Name: Catherine O'Toole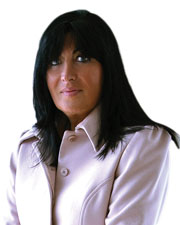 Title: Executive Managing Director/Principal
Company Name: Lee & Associates NYC
Association/Organization Affiliations: Active member of REBNY
What is your favorite motivational quote?
"What worked yesterday might work today, but is obsolete tomorrow."
What books, blogs, podcasts, resources or influencers would you recommend to women?
Barbara Corcoran and her books, "Shark Tales: How I Turned $1,000 into a Billion Dollar Business" and "Use What You've Got, and Other Business Lessons I Learned from My Mom."
Who inspired you to join the CRE Industry?
Nora Stats
What is the best advice you have received, and who was it from?
"Always look ahead" ~ Andy Elder
What recent project or transaction are you most proud of?
I have leased numerous spaces to fashion brands on 39th St. in the Garment District, such as Yumiko and Tailor Vintage, to name a few. The showroom offices of these lifestyle brands are housed on upper levels with the retail stores below, and the number of these arrangements in the neighborhood continues to increase.
What was one of your biggest accomplishments in the last 12 months?
Joining Lee & Associates NYC.