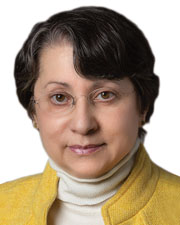 Name: C. Jaye Berger, Esq.
Title: Principal and attorney
Company: Law Offices of C. Jaye Berger
What was one of your biggest accomplishments in the last 12 months?
A property company called me about a building they own where a developer was building a massive new building right next to them and needed access to their property. My client and his team had been trying unsuccessfully to handle this situation without an attorney experienced in this area and had been sued in an "881" proceeding to compel access.
My accomplishment was to bring the parties to the bargaining table and work things out. I got everyone into my office for a meeting in my conference room. Plans were rolled out on the table. All the engineers, owners and lawyers on both sides were there. We talked it all out and agreed on what additional information was still needed. I got the developer to reimburse my client's engineers and to revise his plans. We worked out the terms of an access agreement and license fees and the lawsuit was discontinued in a matter of weeks. The parties developed a beginning level of trust and were able move forward without judicial intervantion.