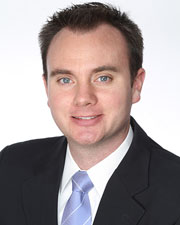 Name: Sean Cronin
Title: Partner
Company Name: Cronin & Cronin Law Firm
Address: 200 Old Country Rd., Mineola, NY 11501
Real estate organizations: Long Island Real Estate Group (LIREG), Vision Long Island, Real Estate Institute (REI).
What do you consider to be your greatest success in the past 12 months?
I obtained a seven-figure property tax refund for a client whose center became impacted by the changes in the retail market. The owner was diligent in his efforts to keep the center viable; providing significant tenant improvement allowances to attract new tenants and free rent during build out periods. While the center looked healthy, substantial costs and expenses had diminished his NOI. By communicating with the owner and relaying the details of what was occurring beyond the appearance of the center, I was able to prove the owner was entitled to a reduction in assessment that was critical to the survival of the property going forward.
What advice can you offer to someone who is just getting started in your industry?
Nothing can replace hard work. Even if you are extremely talented, your clients will recognize and respect the effort with which you approach your job. That dedication is not only important to achieve successful results, but also to learning and advancing in your career.