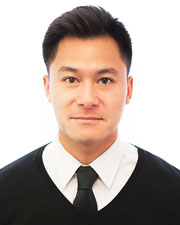 Name: Ethan Cotton
Title: Associate
Company Name: LERA Consulting Structural Engineers
Address: 40 Wall St, Floor 23, NY, NY 10005
What advice can you offer to someone who is just getting started in your industry?
Get involved! There are so many great professional organizations that do interesting and meaningful work. As someone new to the industry, you should try lots of new organizations until you find a good fit and an organization that lets you broaden your professional experience. As well, you'll get to network with people you wouldn't have met otherwise. Lastly, your company will appreciate your involvement and the positive branding they tangentially receive.
How have your life experiences impacted who you are professionally?
I've had the great fortune to travel extensively around the world and see how the work we do as designers and engineers can benefit people who are born into difficult circumstances. A little bit of thoughtful, quality design and engineering and a modest amount of resources can make an outsized impact on the lives of others in a less developed country. I've been able to use my professional skills to do pro-bono design and construction in Rwanda and Morocco and this work has been immensely rewarding to myself professionally and to the people who benefit from the infrastructure projects there.