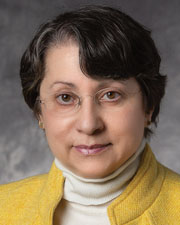 As the shock and haze from the onset of the pandemic is starting to lift a bit in New York, people are starting to think once again about renovations. It is interesting to see how attitudes have changed from before the pandemic to now. Budgets and belt tightening are much more apparent. It is almost a "bunker mentality" of wanting one's home to be a castle and "live-work safe space." Many people have worked remotely over the past few months and would like to make their space more comfortable in case there is another lock down and to be more work-friendly by design. They also have tightened their belts more as a result of the economy.
One client who had a half million dollar budget pre-Corona, now feels they cannot spend one penny more than that amount. That is worrisome since renovations always exceed budgets for various reasons. People with townhouses have slightly different concerns than those people living in co-ops and condos, especially regarding damage to neighboring properties and encroachment. Here are a few preliminary pointers I like to share with my potential clients.
Never take neighboring property owners for granted. Adjoining buildings can be inconvenienced and claim damages from renovations, as can neighboring unit owners. Damages can vary from property damage, such as leaks and cracks to nuisance claims because the work took too long. Rather than keeping neighbors in the dark, it can be helpful to be forthcoming about plans. The extent of such dialogue should be discussed with legal counsel.
Have written agreements between building owners and tenants, if any, and between co-ops and shareholders. Obtaining insurance certificates naming the unit owner and the building as additional insureds is essential. Some condo unit owners allow tenants to renovate without written agreements and evidence of insurance. Most co-ops these days require shareholders to sign Alteration Agreements before any renovation work is done. There will be per diem charges for each day the work goes past the specified completion date. Alteration agreements are longer and longer and require indemnification by contractors. They should be reviewed by legal counsel before signing.
Timing is everything. Some co-ops only allow renovations to be done within a specified period of time and assess liquidated damages for each day the work goes beyond the date specified. These timing requirements must also be spelled out and passed on in the contract with the contractor.
Get it in writing. There can be major disagreements over what the building has allowed to be done and what the shareholder or tenant is actually having done. The work cannot exceed or be different than what was approved. In a worst case scenario, the building can compel the renovating party to restore the area back to the original condition. Never accept a verbal promise that work is approved. Plans must be approved in writing. Some parties get into disagreements because approval for the work is not forthcoming as fast as they would like or is not as extensive as they would like.
If the renovation involves the combination of two or more co-op or condominium apartments, it is best, if possible, for the seller to legally combine them before they are sold. The seller will pay a lower tax rate upon closing. The buyer will be able to proceed with the renovation work more easily. Co-ops will have one legal apartment for insurance and banking purposes. Owners must comply with any requirements for filing with the Building Department.
Budgets must be clear. If the design professional cannot do cost estimating, the client should be advised and assisted in locating a cost estimator or someone who can provide that information. Whatever the budget is for construction, the client must have extra funds available for unexpected contingencies, because they are inevitable.
Design professionals and contractors must be clear about when there will be additional charges, in order to avoid disputes. The golden rule is that prices should be given before work is done, along with paperwork describing the work, so that both parties can agree in writing and then go forward. Anything less than this is likely to result in a difference of opinion.
Do not forget about subcontractors. They have the right to file mechanic's liens. Contractors are often paid and do not pay their subs. Sometimes they are the people an owner turns to in order to finish a project when there has been a falling out with the contractor. It is now easier to bond mechanic's liens than in the past, so property owners are less intimidated by them. The clerks who accept mechanic liens for filing have no way of knowing whether the general contractor has been paid in full or not.
Get the insurance right. If a contractor agrees to obtain general liability insurance naming the client, the building and the managing agent as additional insureds, he must do so before any work has started. There must also be a contractual provision requiring this, in addition to providing the certificate itself. The contractor cannot do demolition and purchase the policy a week later. If he does and an accident occurs, it will not be covered under the policy. Owners must see the certificates for workers' compensation and general liability insurance to ensure that they are correct. The contractor should not have any exclusions from coverage.
Create a paper trail and save it. This means documenting in writing the mishaps and items that cause delays and problems along the way, as well as who was paid and when. It means having the design professional or construction manager obtain partial waivers of lien with each payment to the contractor or the trades. If the property owner can show that the general contractor has been paid, that may be a basis for vacating a mechanic's lien by a subcontractor. Copies of contracts, minutes of meetings, job logs and correspondence should all be preserved.
C. Jaye Berger, Esq. is the founder of Law Offices C. Jaye Berger, Manhattan, N.Y.