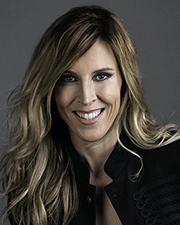 We talk about affordable housing all the time. We debate policies on the topic and discuss solutions for how to create more of it, but we often forget that real people are hindered by the lack of affordable housing options around the country.
What's more, although widely discussed and often mentioned in the news, "affordable housing" seems to be one of those terms that no one is able to clearly define. As of late, the term has become somewhat of an umbrella term, encompassing a variety of government-subsidized programs for low-income families and individuals.
I have been in the affordable-housing industry for 15 years and I consistently find myself having to explain that there are different levels and different types of affordable housing. Most importantly, I have to emphasize the fact that there is no stereotypical type of tenant. The population that lives in affordable housing is comprised of hardworking people of all income levels and backgrounds vital to our community, including teachers, nurses and firefighters, among many other professionals.
Rising rent and stagnating wages has left a large group of hardworking moderate-income individuals and families in an almost impossible position. How are these people supposed to maintain their livelihoods if more and more of their income goes to rent and their household incomes are either stagnant or declining? We often hear about the current affordable housing programs in relation to homeless and extremely low-income individuals, but its important to note that there are options available for middle and moderate income families and individuals.
In New York City, under mayor de Blasio's housing initiative, the city has created over 10,000 new units for middle income New Yorkers as of April. This is out of over 87,000 units created so far. In order to allow our lower and moderate earning workforce to move forward, it is imperative to provide them with more opportunities, support and services with regards to affordable housing. While creating higher-wage jobs is an essential part of the solution, it needs to be met with even more aggressive housing solutions that protect the futures of this group, which are at risk because of the housing market.
By concentrating more heavily on low-income families, we are doing a disservice to them, as well as to the 120.8 million families that are considered middle income. The current system discourages people from making more money because, if they do, they will lose government assistance, incentives and benefits. We need to find ways to incentivize these people to continue working hard, instead of discouraging it. This starts with creating more viable options for those working hard for our communities.
Without affordable housing, some of America's most accomplished business leaders, artists and thinkers may not have been able to achieve their same level of success. Howard Schultz, the visionary founder and executive chairman of Starbucks; Supreme Court Justice Sonia Sotomayor; comedian Whoopi Goldberg, Goldman Sachs CEO Lloyd Blankfein; Ursula Burns, former chairman and CEO of Xerox; musician and businessman Jay-Z; and, former President of the United States, Jimmy Carter are just a few individuals who came from affordable housing. I too am a proud member of this group.
As we fight for affordable housing, and the need for it to include individuals of both low and moderate income levels, it's important to remember who we are fighting for and how transformative effective affordable housing policies can be. Without affordable housing initiatives, we would likely be deprived of the legal mind of Sonia Sotomayor, the culture-shifting music of Jay-Z and the boundary pushing of women like Ursula Burns and Whoopi Goldberg.
So, the next time you hear about affordable housing, think about what more affordable housing can mean, and to whom. It could mean paving a successful future for a child – allowing them to be that doctor, that thinker, that artist. It also means allowing our working class, America's backbone, to thrive and not be priced out of the cities they so tirelessly work in and contribute to.
Heidi Burkhart is the president of Dane Real Estate, New York, N.Y.