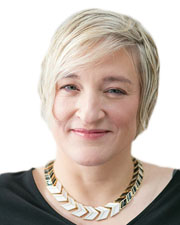 Every industry has seen the impact of the digital revolution and retail is no exception. Traditional retail is morphing, in an attempt to go beyond yet another frontier. This is happening quickly in NYC, where residents live a fast-paced, constantly-evolving lifestyle, but it is also apparent on a national level. In 20 to 30 years, I believe that traditional retail, or at least the retail as we know it, will become extinct. With that, the storefronts are also sure to find new meanings – as places of service, sports and entertainment, or as conversions to residential uses.
The communication between consumers and manufacturers has traditionally taken place through an intermediary. That intermediary is more often than not a retail storefront, where people buy goods. Retail is the middleman. The trend of the decade being technology disrupting the industry, as behemoths like Amazon and Jet.com take over, leave the middleman in a spot where re-invention is key to survival and future growth. Many speculate that retail as we know it will soon become nonexistent and that people will purchase their goods online, exclusively, given how they are increasingly already doing so. The behavior that mandates the change and transformation is already in place.
Just some 30 years ago or so, people were buying their meat from a butcher and bread and baked goods from a bakery. That face of retail transformed, as less specialized grocery stores took over. The transformation of the day sees buyers of produce and groceries increasingly using services such as Fresh Direct, its sped-up sister project Foodkick, Intsacart, Whole Foods (now Amazon), Amazon Prime Pantry and alike to buy their food. Retail in all of its facets is clearly feeling the pressure of the digital world.
Recent large retailers closing stores, for instance, in the NYC area include Lowe's, Target, Toys R Us, Mattress Firm and National Wholesale Liquidators. Smaller ones such as Rocking Horse Cafe, Petite Abeille, Signal Gallery, Hotbed for Vanguard Art, Brooklyn Star and Videology have also had to close their doors. J. Crew, Abercrombie & Fitch, Sears, GNC, Best Buy, Lord & Taylor, Macy's, J.C. Penney, Gap, Banana Republic and many others are considering or have announced shutting down underperforming locations, most citing declining profitability and a shift in focus to digital opportunities.
One reads the previous paragraph and understands that for some major retail names - transformation can't come quickly enough.
There are exceptions to every rule, even to the rules written by a shrinking industry. Service (to a degree), sports and entertainment businesses are expected to continue to occupy physical spaces – given how provision of their service would not be (entirely) possible in digital form. People will continue to want to get massages or facials at spas. They will need to have their haircut, their nails manicured and pedicured. People will need to have their clothes cleaned, pressed – although even in this micro industry, changes are looming with larger warehouses having come to play, where our clothes are sent away for a spruce up, and delivered back to us directly without much need for a middleman. People will continue to need a dentist, a physical therapist, or to try on and purchase eyeglasses. Think physical! Will your attorney need a storefront? Your accountant? Your mortgage broker? Your banker? Will you be able to digitally swim? People will continue to want to socialize – so good news remain on the horizon for storefronts occupied by bars, restaurants (neither one formerly a favorite of a commercial landlord), children's gyms and party places, bowling alleys, theaters, fine art galleries. Even the survivors of the transformation will not remain unaffected by the trend – restaurants will need to be innovative and forward-thinking in their concept and culinary fares, as we have seen an influx of smaller local-owned restaurants shut their doors. Ultra high-end fashion retailers may also survive the digital shopping revolution, but not entirely unscathed.
And how will this affect the startup, the mom-and-pop wannabe entrepreneur? Will most simply give up their dream for brick-and-mortar business ownership and operation? Probably not, but they will also need to be aware of the changing retail landscapes.
If you are an entrepreneur, it is important to make sure your business model is going to be ready for the future. Look 30 years down the line to see if what you are providing is still relevant. If you are thinking about selling trinkets or everyday clothing at a profit to the passer-by on a side street in NYC – maybe… think again. Understanding the trend, and being able to see the relevance of your offer down the road, is becoming increasingly important as technology continues to transform so many industries.
At Ideal Properties Group, we know the importance and impact of technology. From our launch in 2007, we have focused on building a technologically-innovative infrastructure and platform for our firm. In a way, this came easy, since we were originally a digital entity, one that only later brought its brand into physical storefronts in Brooklyn and Manhattan. We continue to embrace new technologies – such as incorporating the iBeacon technology into our marketing efforts, whereby we are using beacons to help our customers further connect with Ideal's residential and commercial real estate inventory and staff. For us, just like for all today's businesses, it is imperative to see – prior to further research and deployment – how technology can be an asset and how it can be leveraged.
For anybody who owns, runs and operates a business in NYC, the question always was… and it always should be: what is next? It is important to continually and critically asses what is happening in your industry and make sure you are ready for whatever may come.
Aleksandra Scepanovic is a managing director at Ideal Properties Group, Brooklyn, N.Y.