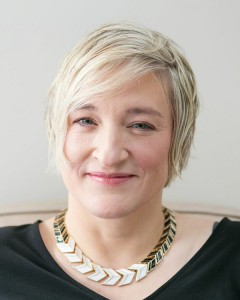 Aleksandra Scepanovic, Ideal Properties Group
Gowanus is home to Ideal Properties Group's first office, and a precious post-industrial neighborhood in Brooklyn that we hold close to our hearts. Having worked in our Gowanus location over the last decade, we have learned to recognize and appreciate its troubled history, its residents' hopes and desires, and its resurrection.
A long-time South Brooklyn industrial mecca, Gowanus is all too often identified by its namesake, the extremely unclean waterway known as the Gowanus Canal. Because of the lack of fresh water coming into the canal, and the many unregulated years of industrial garbage and sewage filtering in, the waterway quickly became severely polluted. Changes began in 1999 when the Environmental Protection Agency declared it a Superfund, and focus shifted toward its cleanup. Over the years, a monumental effort had been made to clean the waterway, and with these efforts came increased interest in the neighborhood of Gowanus.
As a borough, Brooklyn's popularity has grown immensely in the past 10 years. Nowadays, Brooklyn is synonymous with "cool," "fun," "innovative," "engaged," an ideal destination, with real estate prices comparable to Manhattan's, except for the more visceral, palpable post-industrial charm, intertwined with quaint bars and restaurants filled to the brim with character. While a little slower to draw attention, Gowanus is finally in the spotlight and its commercial landscape is evolving rapidly. In late 2016, plans were made to rezone the neighborhood for housing development, capturing even more attention.
Developers have taken notice and are betting on Gowanus. Alloy Development recently purchased a site for nearly $2.8 million, where it plans to build and move its corporate offices. Property Markets Group also acquired a development site for $50 million in 2016, likely to be transformed into a mixed-use property once finalized.
Gowanus boasts innovative dining and bar experiences that reflect the local culture – including Korean barbeque Insa, Royal Palms Shuffleboard Club – a bar centered on the reimagined concept of shuffleboard for the hip-and-not-yet-retired, and Fletcher's Brooklyn Barbeque.
The neighborhood has also attracted athletic-inspired commercial spaces. CrossFit South Brooklyn, Brooklyn Boulders, Monkey Do! Yoga and Court 16, all have made Gowanus their home.
Also in 2016, Ideal Properties Group launched Gowanus Lofts & Galleries, 14 exclusive commercial loft gallery and office spaces in Gowanus. Each unit was repaired, reconstructed, remodeled and restored to a modern space imbued with European style. All units presented majestic hardwood floors with exposed beams and a European concept design. The project garnered tremendous interest and Ideal's inventive brokers hosted a Gowanus Lofts Art Show and Pop-Up extravaganza that spanned over a number of summer weekends. With the local artist scene in full bloom, the addition of GL&G was received warmly, bringing the local community together with its resident artists.
With a number of boutique retail spaces coming to market, including most notably two retail newcomers at 203Ninth, also represented by Ideal Properties Group, the unwavering interest in Gowanus continues. The recent real estate history in the area gives birth to hope that the continually transforming neighborhood is on the path of morphing into a premier New York City destination for both residential and commercial space seekers.
Aleksandra Scepanovic is the managing director of Ideal Properties Group, Brooklyn, N.Y.