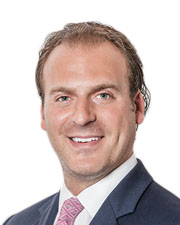 Investors remain besotted with The Bronx, with its relative affordability and upside potential among the many factors favoring real estate in the borough. Demand has been particularly strong for commercial, development and industrial assets, with a unique retail landscape and the recent rezoning of Jerome Ave. all but guaranteeing increased activity for years to come.
The Bronx's investment sales market thrived in the first half of 2018 as a rising interest rate environment prompted many investors to seek the higher returns and steady cash flows offered on buildings and land in the sub-market. During the first six months of 2018, The Bronx saw 157 transactions consisting of 275 properties, totaling $951.75 million in gross consideration, according to Ariel Property Advisors' "Bronx 2018 Mid-Year Sales Report."
Compared with the second half of 2017, transaction volume rose 3% and property volume leaped 21%. Dollar volume dropped 20%, due largely to fewer transactions trading above $10 million. Only 13% reached this threshold in the first half versus 20% in 2017. The commercial market fared well in the first half – contrasting with ongoing softness throughout most of NYC – with all three volume metrics recording significant gains. In fact, the asset class was the best performer in The Bronx from January through June, with dollar, transaction and property volume soaring 71%, 25% and 68%, respectively, compared to the second half of 2017.
The Bronx's booming commercial market is largely due to its favorable backdrop for retail. These properties tend to cater to different types of tenants and clientele, with "mom-and-pop" establishments and various bodega's contributing to an important part of the borough's dynamic culture. A notable transaction this year was Chestnut Holdings acquisition of a large retail portfolio for $46.5 million, where a majority of the 13 properties were low-rise retail assets with large development potential.
Buildings situated along heavily-trafficked retail corridors are some of the most sought-after assets. A perfect example would be three commercial properties of which Ariel is currently marketing: 2374 – 2382 Grand Concourse, 101-109 East Burnside Ave. and 1031-1049 Westchester Ave./1057 Southern Blvd. These properties are located on major commercial thoroughfares throughout the Bronx and have received strong interest.
Perhaps one of the biggest draws for investors is pricing. Commercial properties averaged $364 per s/f in the first half of 2018, substantially less than Brooklyn, Northern Manhattan and Queens, where they averaged $535, $638, and $723 per s/f, respectively. Multifamily assets remain an investor mainstay, with the buildings comprising 63% and 58% of The Bronx's dollar and transaction volume, respectively, in the first half. Versus the second half of 2017, dollar volume increased 14% to $600.5 million, transaction volume jumped 21% to 92 sales, and property volume soared 40% to 153 buildings.
Jerome Avenue Rezoning a Game-Changer
After years of growth, the development and industrial market in the Bronx saw transaction volume fall by 28% on a year-over-year basis in the first half. Dollar volume increased 12% compared to the first half of 2017. Demand for development assets has not declined, but rather the supply of available sites for sale has decreased. This supply shortage should improve during the second half of 2018 as more owners start to understand the Mandatory Inclusionary Housing provision implemented in the recently passed rezoning of the Jerome Ave. District. The neighborhood is the fourth to get a major zoning overhaul under mayor de Blasio's affordable housing plan, and the first in the Bronx. The rezoning covers about 92 blocks across 2 miles, from 165th St. to 184th St., and is expected to generate 4,600 new units of housing.
With the rezoning officially underway, the Bronx will likely see a significant uptick in development site interest for the remainder of 2018, similar to 2016's market. Trades have already begun in the area, and many developers, affordable housing developers, have been heavily canvassing the area for new opportunities. The first property sold in the new rezoning was 1331 Jerome Ave., which was purchased by Atlantic Development for $11.1 million, or $67 per buildable s/f.
Another testament to the rezoning of the Jerome Ave. District includes 1408 Cromwell Ave., which was rezoned from C8-3 to R8-A, providing 62,417 buildable s/f. The site, brokered by Ariel, saw a major influx of interest in the immediate aftermath of the rezoning. Heavy demand prompted a relatively swift sale, with the asset currently under contract and scheduled to close at the end of August.
Developers have already begun to take advantage of the increased floor-area-ratio, or FAR, potential within the radius of the rezoning. Indeed, there are currently 14 development lots that are either under construction or planning to break ground in 2018, according to data collected by Recity. In total, 1.44 million s/f is expected to be developed this year, consisting of 1,338 apartment units and 273,000 s/f of retail space. Jerome Ave. isn't the only corridor developers are seeking. An additional 211 sites in the Bronx are currently under construction or in the planning phase.
Looking ahead, the Bronx's advantageous retail landscape, attractive pricing and the extraordinary impact of the Jerome Ave. rezoning, all bode well for owning real estate in the Bronx. As the economy continues to strengthen and more projects near completion, the Bronx should continue to lure residents and businesses to the neighborhood, indicating a strong commercial real estate market for years to come.
Jason Gold is a director – investment sales and Drew Chartash is an analyst – investment research at Ariel Property Advisors, New York, N.Y.