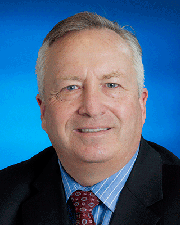 Coldwell Banker Commercial Island Corporate Services is pleased to present Long Island's office and industrial market reports for the first quarter of 2019.
Projected employment gains are expected to help grow demand on top of the first quarter's robust office leasing performance—the highest in nearly three years at 429,210 s/f. Ending the first quarter at 9%, vacancy is forecasted to climb in 2019. Office space vacancy has averaged 15.7% over the past decade. Class A properties recorded negative absorption at (369,123) while Class B assets garnered 52,014. Class C also stayed in the black at 42,050, bringing the overall net absorption to negative (275,059). Net absorption, which has remained mostly positive over the past decade, is predicted to continue to fall this year. Long Island office asking rates finished at $29.73 per s/f, marking a steep incline from the close of 2018. Class A asking rates ended at $37.02, class B asking rates at $27.97, and class C at $25.10. Rates are predicted to rise after decreasing in 2018, continuing their variable tendency over the previous ten years.
Accountable for 58.8% of all leasing activity, Western Suffolk recorded the greatest upsurge for a given submarket with 252,498 s/f of new deals signed. The amplified demand was largely driven by Newsday, LLC's 130,000 s/f lease at 6 & 8 Corporate Center Dr. in Melville. The well-being of the market was likewise apparent among renewal transactions, as 1-800 Flowers.com completed a short-term renewal at 1 Old County Rd. in Carle Place, which boosted renewal activity for the quarter to over 200,000 s/f. Numerous companies have also leased much of the Long Island City office building originally intended for Amazon's new headquarters in Queens and picked up adjacent commercial real estate. 179,237 s/f of new construction brought the total rentable building area on Long Island to over 196 million s/f. New construction is expected to keep expanding.
The Long Island industrial market had one of the strongest annual kick offs for demand and sales activity since 2015, and conditions are projected to remain healthy for the rest of 2019. With 1.1 million s/f leased, activity surpassed totals from the preceding quarter, while also marking a 62.3% climb from the first quarter 2018. Industrial space vacancy concluded the first quarter 2019 at 4.8% and has averaged 8.9% over the past decade. Though vacancy has held steady around 4.4% since 2016, it is expected to increase in 2019. Net absorption, which has remained changeable over the past decade, is estimated to keep decreasing from negative (438,858) and remain in the negative digits. The average quoted rates are continuing to rise, with the first quarter 2019 finishing at $17.75. Average asking rates are forecasted to remain steady for the next 12 months, maintaining their overall upward trend over the last ten years. Warehouse and flex rates were recorded at $17.33 and $22.86 per s/f, respectively. Warehouse asking rates have been gradually swelling each year, while flex asking rates have been less predictable, with a noticeable drop at the end of 2018.
A boost in pharmaceutical companies looking for warehouse, distribution and manufacturing facilities and the sustained exodus of Outer Boroughs business owners seeking more reasonably priced options are expected to propel demand this year. In addition, instead of converting industrial buildings to offices, now some developers are directing their energy to construct more industrial properties due to e-commerce demand. Rents for industrial spaces could one day overtake office rents, an unprecedented trend that will likely not materialize in the coming year. Nearly 2 million s/f of new construction is anticipated to be delivered over the next 12 months, with an additional 3 million s/f of construction in development. 70,240 s/f have already been created in the first quarter 2019, raising the total rentable building area to 361,972,592 s/f.
Founded in 1997, Coldwell Banker Commercial Island Corporate Services (CBCICS) is an affiliate of the most well recognized commercial real estate brand name in the U.S. - Coldwell Banker Commercial. The Long Island office, based in Islandia, is positioned in the epicenter of commerce and industry on Long Island halfway from the western border of Nassau County to the Suffolk County seat in Riverhead. We are immediately off the Long Island Expressway (Rte 495) at Exit 57.
With over 900,000 s/f of managed space and over 2.5 million s/f of leasing and sale assignments in New York and New Jersey, CBCICS serves owners, investors, and occupiers by offering integrated, tailored solutions across a full spectrum of commercial real estate services including sales, leasing, and property management. Our team of dedicated professionals is consistently delivering solutions that produce superior results and champion our clients' business goals. We believe in face-to-face relationships and that hands-on problem solving is fundamental. We become your advocate and are passionate about achieving long-term success.
Lee Rosner, CCIM, SIOR, is a principal managing broker at Coldwell Banker Commercial Island Corporate Services, Islandia, N.Y.