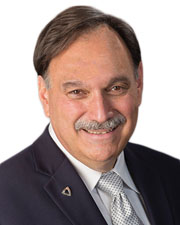 If you have listened to any of the REIT webcasts for second Quarter Earnings Call this past month, the dominant question of the analysts who cover the publicly traded REITs was how much the continued development of new facilities is going to affect the performance of their existing stores?
Each of the data companies, like Union Realtime, Yardi, REIS and STR, track the self storage industry and report that 2018 and 2019 will have record number of dollars (not necessarily record number of new facilities) spent on new construction. Rental rates, which they also track, reflect that certain markets are already being affected by the new amount of supply coming on-line.
That being said, how much longer will this wave of new development continue?
We have a great quote from Cory Silvester, founding partner at Union Realtime information services who offered his perspective:
"Developers still believe that they can achieve a yield of 8-9%, which is roughly 300 bps higher than 5-6% that existing facilities are selling for. Development activity will continue to occur until that spread compresses. It's unlikely that existing cap rates will increase materially with the amount of capital still pursuing acquisitions. Rather, as rental rates continue to decline in areas of high supply, developers will likely be unable to model 9% development yields, and as that development yield comes down, so will the pace of new development activity," said Silvester.
The other problem with additional supply is that we all may have to wait two to four years before we see the impacts in both the occupancies and financials before developers scale back on their next new projects.
Another factor that may curtail the wave of new building will be the continued rise in interest rates. With each rise in interest rates, a developer's construction interest cost increases, negatively impacting the project's Pro Forma. Once "stabilization" of an asset begins to stretch out to three or four years instead of the current two to two and a half years, analysts and developers will have to reduce their 300 bp spreads on paper before proceeding with a new project. In addition, underwriting will require a higher "exit" cap rate when calculating total return on investment, thus impacting the Internal Rate of Return (IRR).
There is no doubt that the influx of institutional capital is fueling the majority of the current new development in our industry. While the institutional capital is creating excess supply in certain markets, it is also helping to positively improve the image of our industry. Those developers building "institutional quality" facilities are paving the way for developers to obtain approvals from planning and zoning boards to secure approvals and permits in markets that in the past have rejected the unsightly, older version of self storage construction being built in their neighborhoods.
In order for older properties to compete with the new facilities, many current owners have been forced to reinvest monies back into their properties, both as far as physical plant and the amenities they offer their customers. Reinvestment dollars are being spent by the REITs on their older properties as well as by "mom & pop" owners. The alternative to spending substantial monies on deferred maintenance or customer amenities, like adding/converting units to climate control, is that independent owners may choose to sell, or continue to lose market share. As advisors to the industry, let us meet with you to discuss your options and prepare a cost/benefit analysis before making costly improvements to your facility.
Nick Malagisi, SIOR, is the national director of self storage at SVN | Commercial Real Estate Advisors, Buffalo, N.Y.