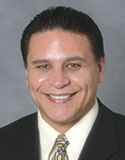 From day one in my capacity as the chief executive officer for The Bronx-Manhattan North Association of Realtors (BMNAR), my greatest challenge has been coming up with a strategy to grow our membership base. A task that has been made more difficult by the changes that have occurred in the real estate world at the national level. Those changes have added to my frustrations. Imagine Realtors offices located near where BMNAR is housed and yet those Realtors are not members of BMNAR. Why is that?
Well, once upon a time, Realtors were required to join the board where their principal place of business is located, prior to joining any other board. Then in May 1994, the National Association of Realtors (NAR) introduced the "Board of Choice" concept. Realtors with offices in The Bronx were no longer required to be a primary member of BMNAR. The "Board of Choice" concept allows Realtors to choose the board to which they want to belong without being limited by office location or jurisdictional boundaries.
Many Bronx Realtors with offices in The Bronx seized on the opportunity as a way of currying favor with outer borough Realtors associations to help grow their business. Then, The Bronx real estate market was not booming as it is now. Over the past four years, NAR has instituted more changes and those changes have led to mergers. The mergers have increased immensely the membership base of those Realtors Boards that benefited from the "Board of Choice." This growth has made it difficult for local Realtors, who abandoned The Bronx years ago, to come home.
Three years ago, we started a campaign to encourage Realtors with offices in The Bronx to become members of their local Realtors association—BMNAR. The campaign was designed to remind local Realtors that "there's no place like home." We set out to help the poorest community in The Bronx address some concerns raised by the planned growth for their neighborhoods. In that journey, we received five grants from the NAR totaling $62,000. A $2,200 Placemaking Grant was used to turn a wall covered in graffiti into a mural that depicts the story of that community. In conjunction with the mural, BMNAR received four Smart Growth Level 3 Grants and those grants were used to hold visioning sessions where members of the community expressed their concerns. The information collected was formulated and shared with community leaders and elected officials. Interestingly enough, through this effort the community found its voice and has since argued their concerns based on statistical information and not on what they believed. The NAR grants has opened many doors for that community and many relationships have since developed enabling the community to receive additional grants from other sources based on the information learned through NAR grants.
As a result of our success, BMNAR has received local, state, and national recognition. At a recent conference sponsored by NAR, BMNAR received one of six national awards for our work with the community. Fortunately, for those non-BMNAR Realtors members with offices in The Bronx, they benefit from our success because the community assumes that they are members of their local Realtors association. I am hopeful that BMNAR is winning the emotional argument and local Realtors will join our association as a primary or secondary member. By the way, in case you were not aware, a Realtor can join BMNAR as a secondary member without having their broker join.
When it comes to taking care of business, our record over the past four years proves that we have become a bigger player in The Bronx landscape and our advocacy work has surged immensely. We are offering more services to our members and we are working on a strategy to promote our members to The Bronx Community. Recently, our work caught the eye of The Bronx Historical Society who has decided to honor yours truly by bestowing on me The Bronx Business Award at their 17th Annual Golf Tournament on September 14, 2017. If you are golfer, call 718-881-8900 and reserve your spot.
If you are a well-grounded Realtor in The Bronx and you are not a member of BMNAR, call me, as the communities we serve needs our help.
Eliezer Rodriguez, Esq. is the chief executive officer of The Bronx-Manhattan North Association of Realtors, Bronx, N.Y.