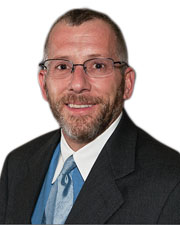 To all property owners, managers, facilities and maintenance personal, architects, engineers, and all others involved in the management and maintenance of a New York City property, guess what? In the beginning of January 2019, New York City has passed and will enforce Local Law #55 of 2018: NYC's Indoor Asthma and Allergen Hazards & Pest Management in Residential Dwellings.
You need to pay attention to this law and its compliance requirements. If you don't, there is a very strong chance of becoming the target of numerous tenant complaints, HPD/DOH violations, and several other headaches, followed by potential personal injury litigation.
So not to reinvent the wheel, while simultaneously addressing indoor allergens (Mold) and pest infiltration, the city council has mimicked Local Law #55 of 2018 after a predecessor regulation, NYC Local Law 1 of 2004, "lead paint."
The requirements include responsibilities, such as, owner's responsibility to remediate, owner's responsibility to notify occupants and to investigate, explanation of violation for visible mold and pests, removal of asthma triggers in a dwelling unit upon turnover, department inspections, integrated pest management practices, work practices; HPD and DOH will establish the work practice rules, reporting, and waiver of benefit void.
As part of this new regulation, other regulations had to be amended, such as Chapter 1 of Title 17 of the Administrative code of the city of New York by adding several new sections that explain the encouragement of physician referrals for indoor allergen hazards, investigations of indoor allergen hazards in dwellings of persons with medically diagnosed moderate persistent asthma, education about Indoor Allergen Hazards and inspection by the department for unsafe work practices.
Don't let mold issues occur! If they do, address long before they become 10 s/f or greater, (MUCH Less Regulated). If 10 s/f or greater, make sure either full time in house staff with some training does the work, or if using a third-party contractor make sure they have all the proper New York State mold certifications and licensees (assessor, supervisor, worker…) to do mold remediation. Secondly, begin to get several staff members familiar with NY State Mold Regulations and consider training one super and a few workers just in case. Identify before it's needed, since violations have a time clock for correction, a NYS Mold assessor and NYS Mold Remediator that you are comfortable with.
We still have months before Local Law 55 of the city of New York, known as New York City Indoor Asthma and allergen hazards and pest management in Residential Buildings Law becomes effective and enforceable, so survey properties today and prior to 1/18/19 to address all current moisture intrusion and mold discolorations. Since mold is an ever changing natural occurrence and since moisture events can happen at any given time, a diligent and properly implemented moisture intrusion/ mold operations and maintenance plan will prove invaluable and may be a major money saver once this New York City law takes effect early next year.
Lee Wasserman is the president of LEW Corporation, Mine Hill, N.J.