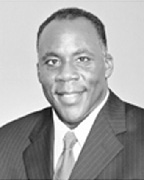 Queens, NY Alfonso Holloman, senior managing director/principal of Lee & Associates NYC LLC (Lee NYC) has arranged the sale of a 7,500 s/f one-story building at 38-29 24th St. for $3.75 million to the Chocolate Factory Theater. The open space will serve as a venue for the Long Island City-based troupe's theatrical and dance performances, as well as such cultural events as the Annual Taste of Long Island City. The building, at the corner of 24th St.and 39thAve. is conveniently located near the N, 7, W, F, E, M and R trains. Surrounding retailers include Crescent Grill, Vincent Italia Marble Works, Alma Gourmet and Eau de Luxe.
"The commitment of the Chocolate Factory Theater to Long Island City affirms the area's ongoing status as a hub for the arts, as well as business," said Holloman. "This sale also establishes Long Island City as a destination for theatergoers citywide."
Holloman represented both the buyer and the seller, Robert Salerni. The Chocolate Factory Theater plans to relocate from 5-49 49th Ave., Long Island City to the new space.