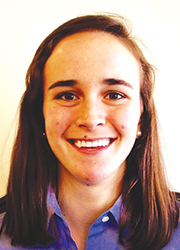 Victoria Tsamis, Edwards & Zuck
In April of this year, Enterprise launched its 2015 Green Communities Criteria. For over a decade, Enterprise Green Communities (EGC) has been improving the health and well-being of low-income people by transforming the quality of affordable housing in the U.S. By aligning affordable housing investment strategies with environmentally responsive building practices, Enterprise is leading the national effort to ensure that people living in affordable housing are healthier, spend less money on utilities, and have more opportunities through their connections to transportation, quality food and healthcare systems. Since the program's inception in 2004, 320,000 green healthy homes have been created and rehabilitated for low-income people with over $16 billion invested in their development.
The EGC Criteria follows a similar structure to the LEED rating system. It follows a credit scheme divided into environmental impact categories, each with mandatory and point-earning measures. To become EGC certified, new constructions must achieve a minimum of 35 points (substantial rehabs need only achieve 30) in addition to the compulsory requirements of each category. NYC's Housing Preservation Department (HPD) plays a crucial role in the initiative's adoption throughout our five boroughs.
On September 1st, HPD followed suit to the 2015 Criteria by updating the city's corresponding overlay. The 2015 overlay consists of modifications and clarifications to the Criteria and the Certification process for projects in NYC. One of the new components to HPD's 2015 overlay is the prerequisite for a project's architect, general contractor and developer to attend a "Green Communities Healthy Homes Training" conducted by the NYC Department of Health and Mental Hygiene (DOHMH). The EGC certification is a threshold requirement for award of Low-Income Housing Tax Credits through the Qualified Allocation Plan. This uniform green building policy ensures the City's investment is going towards buildings that have deeper affordability through lowered utility bills and healthier living environments while balancing maximum benefit to tenants and owners with low upfront costs. In recent years, citywide contract rents increased 3.4% in real dollars, while median gross rents increased by 4.3% over the same period. This difference can be attributed to rising utility costs and demonstrates the need for more efficient energy use. The operation and maintenance savings resulting from energy efficiency measures will reduce the city's resource consumption and promote a cleaner environment and ensure the physical and financial sustainability of individual developments.
Victoria Tsamis is a sustainable engineer at Edwards & Zuck, New York, N.Y.