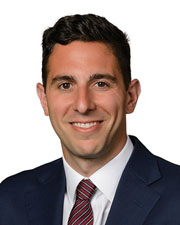 Hackensack, NJ Alfred Sanzari Enterprises' COO, Ryan Sanzari, epitomizes the "next generation" of commercial real estate professionals. While most family-owned and operated companies struggle to survive beyond a single generation, the real estate development and operating company has not only survived – but thrived – for more than seven decades, and is positioned for continued growth and success under Sanzari's leadership.
Boasting a strong lineage in commercial real estate, Sanzari, 30, represents the third generation of his family's business. He began working at Alfred Sanzari Enterprises' job sites as a laborer while still in high school, learning the company's hands-on approach to construction, ownership and management under the guidance of his grandfather (company founder Alfred Sanzari) and father (David Sanzari, president and CEO).
Drawing upon lessons learned from his grandfather, his business approach blends hands-on personal experience with professional training, hard work, integrity and meticulous attention to detail. "My grandfather instilled these values in us, and they remain at the heart of everything we do. The company culture that my grandfather created and fostered over the years is still alive today," Sanzari said.
Sanzari joined Alfred Sanzari Enterprises full-time in 2011 as an assistant project manager and his responsibilities quickly grew. He began managing various construction projects in 2012 and was named director of operations in 2014 before assuming the COO position in June 2016. As COO, he is responsible for overseeing the firm's day-to-day operations, as well as ensuring the company's operational efficiencies. Alfred Sanzari Enterprises' Bergen County portfolio encompasses 5 million s/f of commercial space, 500 residential units and soon to be over 700 hotel rooms.
Over the last several years he has played a pivotal role in guiding many of the company's most significant projects, including the development of a new 350-room dual-branded hotel now under construction at the mixed-use Glenpointe complex in Teaneck. He was a key decision-maker at every phase of this ground-up hospitality project from obtaining initial township approvals through planning the hotels' design, value engineering, finance and construction.
"This is a very exciting project both for our company as well as for the community," he said. "The dual-branded hotel will produce sustainable benefits for the Township of Teaneck in the form of significant commercial and hotel-occupancy tax revenues. Additionally, it will bring more lodging options and guests to the region, and will generate about 100 permanent hospitality-related jobs. Throughout the construction process, the project has created hundreds of construction jobs, many of which were filled locally."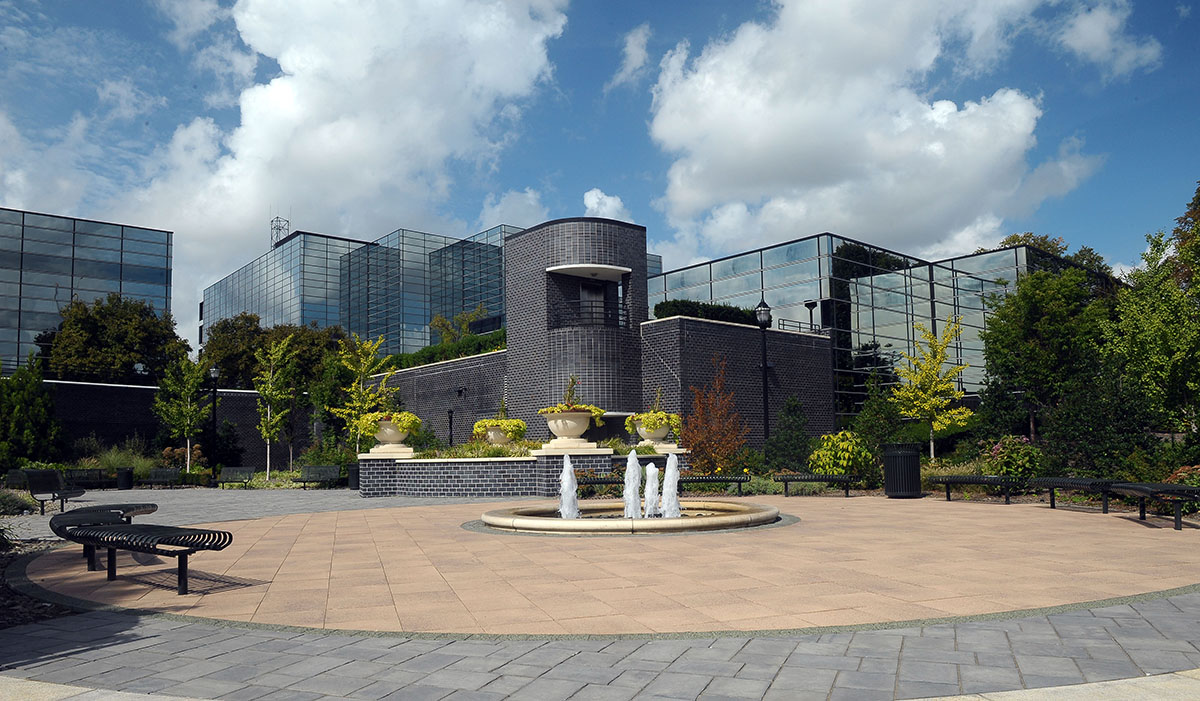 The dual-branded hotel will include 190 Hampton Inn & Suites by Hilton rooms and 160 Homewood Suites by Hilton units. Both brands will share the same entrance, meeting room, function space, fitness center and parking garage. Guests at both brands will enjoy complimentary breakfast and free WiFi access. "The development of Glenpointe in the 1980s was a milestone in our company's history. This new hotel will strengthen Glenpointe's position in the marketplace," he said.
Technology has changed every aspect of the way businesses are run, and real estate is no exception. He directed Alfred Sanzari Enterprises' complex transition to a more streamlined, modern operation which incorporates the latest technology to facilitate operation of the company's property portfolio. He also led the recent restructuring of Alfred Sanzari Enterprises, a move designed to position the company for future growth and improve tenant relations, customer service and facilities/property management "Part of this restructuring involved creating two new positions – vice president of operations and director of facilities – both of which are instrumental in streamlining Alfred Sanzari Enterprises' business operations."
Another recent achievement involved engineering a 1031 exchange involving the sale of a 52-unit Hackensack apartment property and acquisition of Greenway Village, a 49-unit apartment complex in Metuchen. He was involved in all facets of negotiations as well as all aspects of Alfred Sanzari Enterprises' due diligence for both the sale and purchase.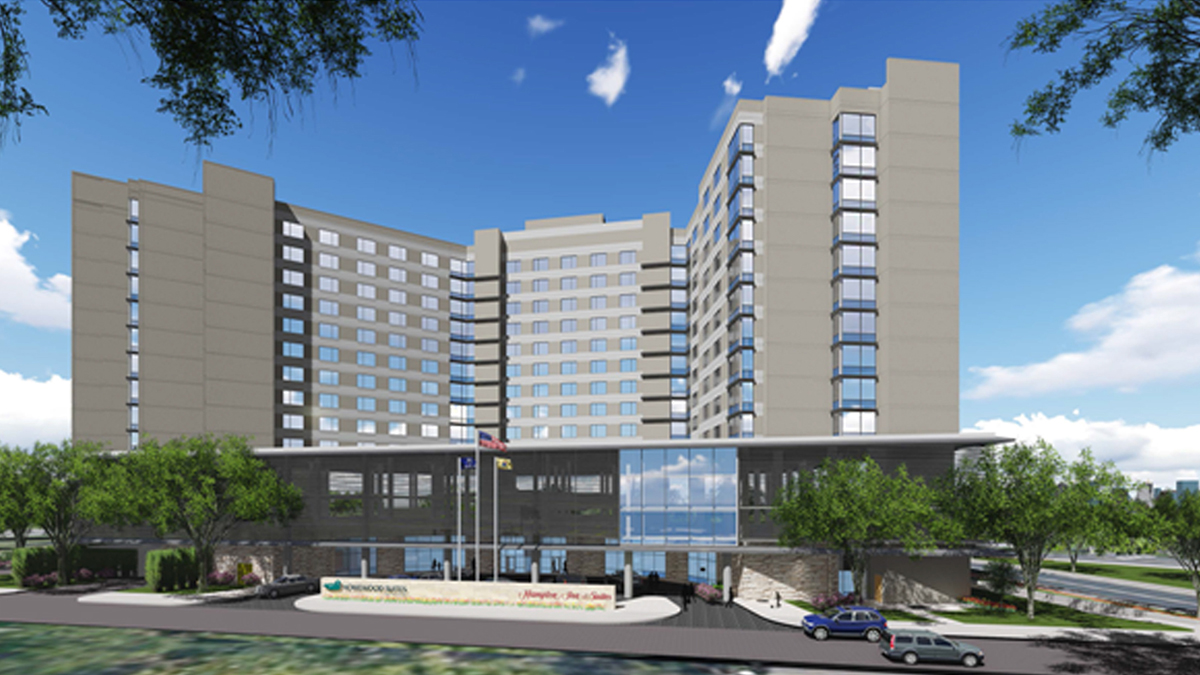 He is a member of NAIOP-NJ, NJAA, IOREBA and American Immobiliare. The latter is a New York City-based organization that provides a forum for professionals in commercial real estate while celebrating and promoting Italian-American culture and heritage. He earned his bachelor's degree in political science from Villanova University, and since 2013 has studied construction project management and real estate development at the NYU School of Professional Studies Schack Institute of Real Estate.
Growing up as part of a family business, he was taught from a young age to work hard, live humbly and help others. His extensive community service work includes sponsoring two children through Compassion International, an organization dedicated to the long-term development of children living in poverty around the world. He also actively supports "Summer Search," a nonprofit organization that helps low-income high school students develop the skills necessary to become college-educated leaders who give back to their communities. He also has volunteered his time with several non-profit organizations including Habitat for Humanity, Saint Mary's Villa for Children and the Parkinson's Disease Foundation.
Looking towards the future, his goal is to grow Alfred Sanzari Enterprises and maintain the company's position as a leading commercial real estate force in northern New Jersey. "From when I drove a bulldozer as a child and swept construction sites as a teenager to the present day, I am always motivated to work harder. There's always more to be done, more to achieve and more to prove; it's not in my family's DNA to rest on our laurels. My focus is on building Alfred Sanzari Enterprises while maintaining – and improving upon – the industry reputation that has been set by the two generations before me."