New York, NY The New York Real Estate Journal recently sat down with its executive of the month, Bryan Cotton, principal of Ryan Soames Engineering, for a question and answer session.
Q: So, you're from the UK?
A: Yes, my parents raised me and my younger brother Tony in the village of Long Lawford on the outskirts of Rugby Town (yes, the home of the game of Rugby Football); my parents and brother still live in the Rugby area. I served in the British Army (Royal Engineers) for 16 years prior to moving to New York in 1998. I also played rugby from a very young age, until I hung my boots up and joined the fans on coming to New York. I'm now a U.S. citizen although I still consider Rugby my home away from home.
Q: How'd you get started in engineering?
A: Originally, I was ready to go to college for art, but finally decided to join the British Army which I did not know much about at the time. I wanted to be a paratrooper but was guided towards being and engineer in the Royal Engineers; thankfully I had that guidance. During my time in the military I served on many deployments including Antarctica, Falkland Islands, Middle East, Denmark, Canada, Germany, Belgium and Italy to name a few places. I started as an electrician and combat engineer. One of my bosses talked me into going to the technical engineering side at the Royal School of Engineering where I graduated to the position of military engineering manager (aka military clerk of works). I graduated top of my class, being awarded the Fowke's medal and the Worshipful Company of Engineers annual award for Engineering Excellence.
Q: How did you end up in New York?
A: This year I have been in New York for 20 years. I was married in Long Island in 1996 after meeting my wife in the Bahamas and we went to live in Cambridge, UK, for two years while I finished in the military, moving back to Long Island in 1998. My son Ian is turning 18 and will be off to college this year while my daughter just turned 16 and is learning to drive; wow where does the time go!
When I came to New York after leaving the military I wanted to continue engineering and utilizing the skills I had developed in facilities management and engineering design/management, so going into the consulting engineering filed was the right track, having worked with a few of the well-known consulting engineering firms in NYC before joining Ryan Soames Engineering. I now live in Centerport, LI, with my wife Karen who is a 3rd grade school teacher.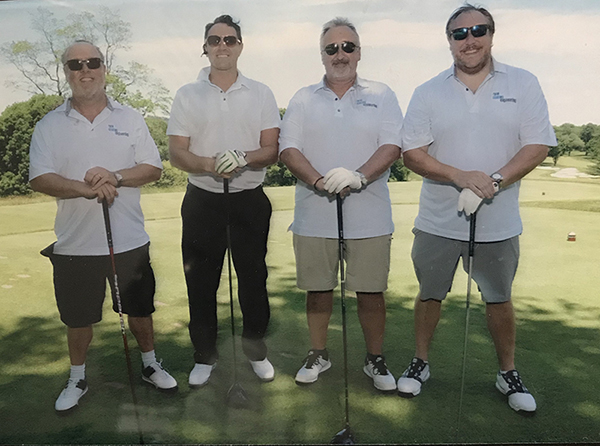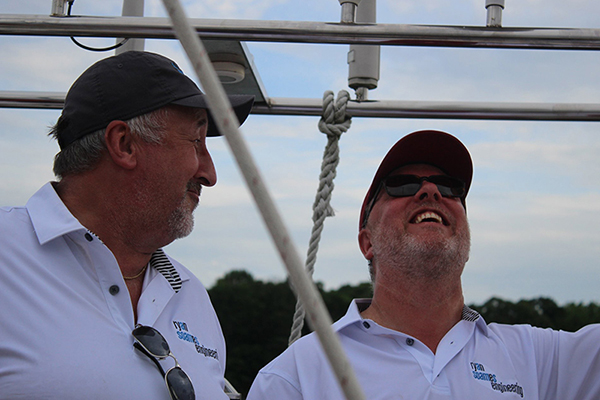 Q: Tell us about your role at Ryan Soames Engineering?
A: We are a full-service MEP engineering firm, founded in September 2017. I am very excited to have joined Robert Ryan, Paul Soames and Keith Moorhouse as a principal on June 1st this year. I have known Paul since he came to New York in 2004 and we had also previously worked together in the consulting engineering field. I am a principal alongside Robert, Paul and Keith, with an active role in everything we do, specifically the electrical engineering leadership, project management and business development. We are having a great time delivering a quality service, based on our combined experiences, and sharing the same ideas and values to move the company forward.
Q: What's different about Ryan Soames Engineering?
A: I have worked for five companies including Ryan Soames during my career, large and small and I like the small and dedicated model. Working for the larger firms I have had great opportunities and traveled and seen some amazing sights, but I was also often denied access and a personal relationship with the actual client and end user. At Ryan Soames it's all about relationships, dedication to the client's goal and understanding what's needed. We also understand what our staff needs for their career and life outside of the office. We promote flexibility and remote working and it works well for all of us, we meet our deadlines and service our clients as a philosophy and having the ability to work from anywhere gives us the freedom and imagination to offer something unique.
Q: Who inspires you?
A: My wife Karen. She is a cancer survivor and is always upbeat and makes everyone feel welcome. Karen works as a 3rd grade school teacher on Long Island, with inclusion students who all adore her.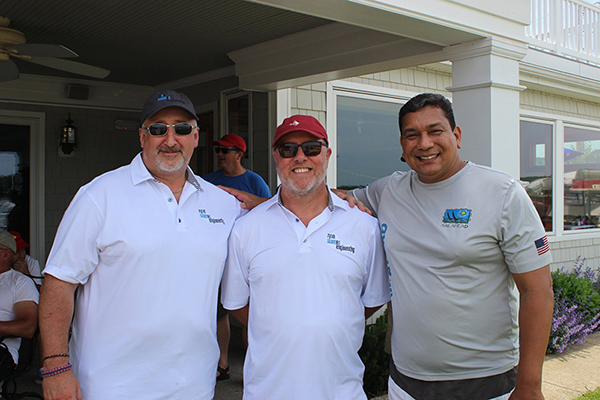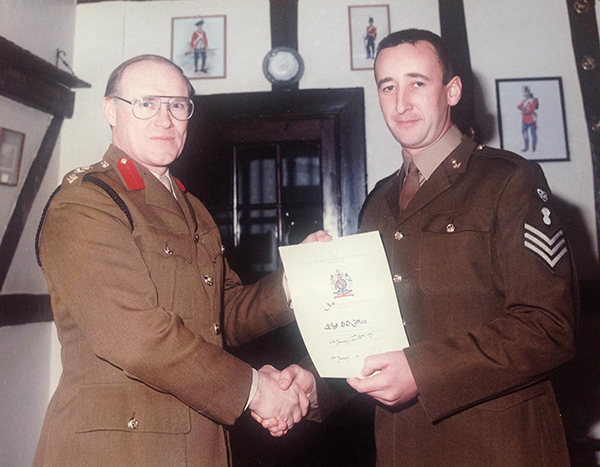 Q: How do you unwind?
A: I had a fear of sailing, having never learnt, it felt like being at the control of the wind. But, being a veteran, I met the Duclay family who introduced me to sailing and their Sailahead charity. They have been teaching me, so I can eventually captain a yacht and take other veterans out sailing. I now really enjoy sailing and spending time helping fellow veterans and find it extremely therapeutic. When I'm not sailing I'm on the beach with my family.
Q: Tell us more about Sailahead?
A: The Sailahead charity (www.sailahead.org) was launched in 2013, by brothers Sean and Killian Duclay to help veterans through sailing with their mission statement of:
• Use sailing and the ocean as a therapeutic platform to help heal PTSD suffering veterans.
• Spread PTSD and Veteran Suicide awareness.
• Honor and Remember "our mates."
Q: If you weren't an engineer?
A: It would have to be something that I was also passionate about, so I would have concentrated on the arts; I still enjoy scribbling and doodling as I find it relaxing. My daughter Amy has a gift when it comes to art which she really enjoys; she is thinking of becoming an art teacher.
Q: What's next?
A: Its been an exciting time at Ryan Soames and we are planning to build on our strong start in the industry here in the tri-state area. For the remainder of 2018 we are looking to secure several exciting opportunities with hotel, commercial, residential, media and restaurant projects. We are focused on our services and our staff to build a culture that people want to be part of, including our clients as repeat business.
As a sailor I plan on becoming a licensed captain. Perhaps Ryan Soames will have a company boat for us to enjoy?