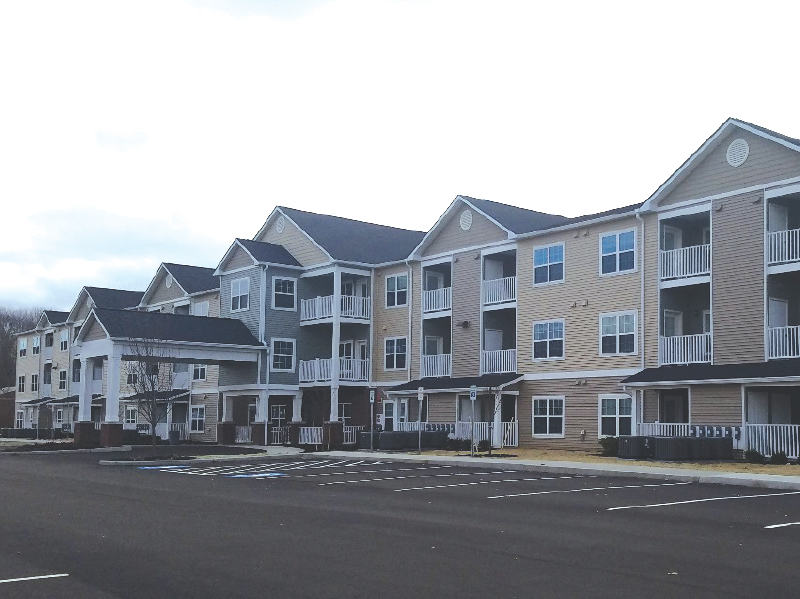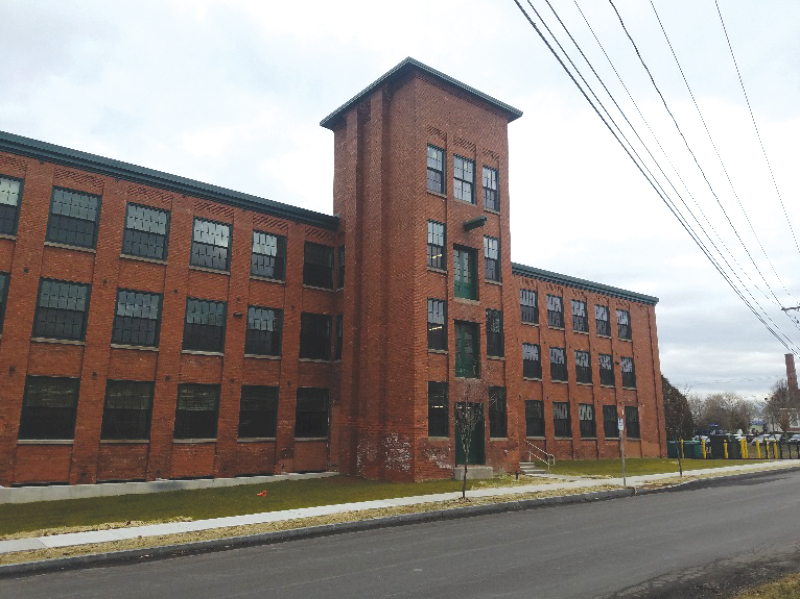 Syracuse, NY According to Edgemere Development, Inc., the firm has contributed to the following two new projects as consulting developer:
Owego Gardens is the new construction of a 62-unit mixed-income rental community located at 130A Southside Dr. in the Village of Owego.
Due to the impacts of Hurricane Irene and Tropical Storm Lee, the Southern Tier Regional Economic Development Council recommended Owego Gardens to be a priority project in 2015. The project is targeted to seniors 55 years of age and older and targeted to people who were displaced because of the storms.
Spearheaded locally by Tioga County Industrial Development Agency and the Village of Owego, the project secured a PILOT and strong support from the locality. The partnership between state agencies, locality, and private sector results in a $12.5 million project. The project was financed through tax- exempt bonds, CDBG-Disaster Relief, as of right 4% LIHC, SLIHC Credits Developer Equity.
This project has jump started development by utilizing the first parcel of an 85 acre site purchased by Tioga County IDA over 10 years ago. It will provide housing and economic stimulus in the community. Owego Gardens incorporates the Tioga County Strategic Plan Goals along with stimulating additional economic and community development of the 85-acre site. The Tioga County Department of Economic Development and Planning completed a Master Plan for the 85 acres site in December of 2003 with recommendations of use including residential, office, industrial, retail and institutional buildings. Proving the economic and community development stimulus, the proposed Owego Gardens II, which will be adjacent to Owego Gardens is currently in the beginning stages of pre-development. Owego Gardens has also provided housing alternatives to seniors and households over 55 with a spin-off benefits of increasing the supply of larger homes for families. The 62 units are made up of one and two bedroom affordable and market rate apartments. Affordable units are targeted to tenants at or below 50%, and 60% and 90% or below area median income. Amenities include: common laundry, air-conditioning, community space, tenant storage, patios/balconies, elevator and on-site parking for tenants. The building is designed to incorporate HFA Green and Energy Efficiency measures, CDBG-DR Resiliency tools and ADA compliance. Of the 62 units, eight (8) units are fully accessible and two (2) units are adapted for visual/audio impairment.
Owego Gardens is located in the Village just east of the Court Street Bridge and south of the Susquehanna River – out of the flood zone. It is located close to the village square where the public library, post office, health care and senior service facilities, banks, pharmacies, supermarkets and various other services and amenities are.
Harbor Street Lofts located at 710 Emerson Ave. is the rehabilitation and adaptive reuse of the historic Edco Sales Building. Built in 1918 as a factory for the West Brother Knitting Mill, it served continuously as an industrial or commercial facility with a variety of manufacturing and assembly operations over the years. Edco Sales, a manufacturer and distributor of air filtration systems which first occupied the building in the 1960s sold the business and moved to another site leaving the Edco building vacant. The building was relatively unaltered from its early 20th Century appearance and is listed on the National Register of Historic Places.
As a designated priority project by the Central New York Regional Economic Development Council, The Bentham Foundation and Sutton Real Estate Co., with Edgemere Development as consulting developer, created the Harbor Street Lofts project serving a mixed-income work force population in the region.
Harbor Street Lofts is a 4-story brick building rehabilitated in compliance with the Secretary of Interior Standards, ADA compliance and green design components. Harbor Street Lofts provides 40 one- and two bedroom units of affordable and market rate apartments. Amenities include: Energy Star kitchen appliances, light fixtures and other equipment, cable/internet access, community room with computer lab, fitness center, common laundry, tenant storage/bicycle storage, elevator, management office, playground and tenant and visitor parking. Six units will be designated for individuals with physical disabilities and two units will be adaptable for individuals with hearing/visual impairment.
The total development cost of Harbor Street Lofts is $10.7 million with funding from the Low Income Housing Tax Credits, Federal and State Historic Tax Credits, NYS Housing Trust Fund, and City HOME program. The Syracuse Housing Authority provided six Project Based Vouchers. A construction period letter of credit was provided by KeyBank and the city provided a payment-in-lieu-of-taxes agreement.