Brooklyn, NY Eastern Union president Ira Zlotowitz and senior managing director Meir Kessner arranged the $110 million refinance of a bridge construction completion loan on behalf of real estate investment firm Bushwick Realty Holdings LLC, for its full-block, three-phase development in the Bushwick neighborhood. The new loan, placed with Benefit Street Partners Realty Trust, includes funds to complete the last phase of construction.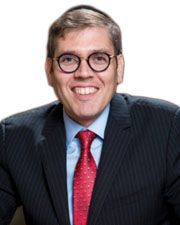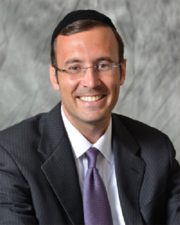 The development site—which is a full block bounded by Bushwick Ave., Himrod St., Evergreen Ave. and Harman St.—comprises the following:
Phase I: 869-871 Bushwick Ave.: The three, six-story, structures were completed in December 2015 and are leased.
Phase II: 889 Bushwick Ave.: The six-story, apartment building has 56 units. A temporary certificate of occupancy is expected soon and the property will benefit from the 70/30 tax abatement program.
Phase III: 340 Evergreen Ave.: With completion expected within 12 months, the apartment building will have 168 units and include 112 parking spaces. The property will benefit from the 70/30 tax abatement program.
"In this lending and regulatory environment, each lender has its niche so it is about finding the best one," said Zlotowitz. "With a sole focus on providing the best debt and equity solutions for our clients, Eastern Union leverages its resources to make sure the client closes the best deal."
"The client was able to recapture a large amount of equity and significantly lower its rate," said Kessner. "It was truly a collaborative effort between client, lender and mortgage advisor in structuring this loan."
"Eastern Union's multi-million-dollar proprietary banking technology, combined with our QTS division, allows us to track and cultivate relationships with over 1,000 debt providers, mezzanine lenders, equity funds, institutions and so on," said Zlotowitz.
"As a leading provider of both fixed-rate and floating-rate debt products, this deal demonstrated our ability to provide a creative and tailored financing solution on a great piece of real estate in a dynamic part of New York City," said Brian Nowakowski, managing director, Benefit Street Partners. "Benefit Street Partners Realty Trust continues to be a one-stop shop, meeting all of our clients' needs. We'd like to thank Eastern Union and the sponsor for this opportunity. Working closely with Ira and Meir made all the difference."