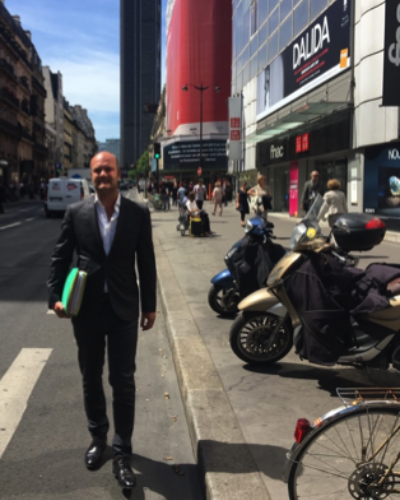 Manhattan, NY Bertwood Realty recently completed three high profile deals on Madison and Prince for three French retailers here in Manhattan, totaling over $6 million in lease value. Bertwood will now close its New York office to focus on European opportunities. The deals completed included:
• Anne et Valentine, 600 s/f at 1186 Madison.
• Lilith, 1,000 s/f at 4 Prince St.
• Carre d'Artistes, 1,200 s/f at 44 Prince St.
Bertrand de Soultrait, president of Bertwood Realty, said, "I felt that the time was right to sell my investment properties in Florida and Ohio purchased between 2011 and 2014. The Euro-Dollar exchange was also at its peak. I closed down my New York office to will now head back home to Europe and will work out of our Paris office which we opened last year. I'm now focused on bringing U.S. retail to Europe."
After a two-year stint with NYCRS, De Soultrait landed at SCG Retail where he oversaw a lot of the international clients interested in New York. In 2014, he started Bertwood Realty and in 2015 was recognized as one of the top boutique brokerages firms in New York City. In seven years, de Soultrait closed nearly 100 transactions in the United States, most with European based companies.
"I'm really proud of the work we did here and I'm now building upon it back in Europe," said deSoultrait. "It was great to tie things up here by completing deals with clients that I've done a lot of work for here in the past. All three are doing very well in the US."
Anne et Valentin is a French fashion eyewear company with several locations now in the US. Lillith is a creative, offbeat women's fashion retailer from France. Carre d'Artistes is a gallery with unique and original art work.
Prior to closing the New York office, Bertwood established a partnership with Sinvin Real Estate. Several Bertwood clients are now being serviced by the firm and some of Bertwood's NYC brokers joined Sinvin.
Christopher Owles, a principal at Sinvin, said, "Having known Bertrand for the past few years and developed a great respect for his business acumen and connections I'm excited for Sinvin to grow its relationship with Bertwood. We are proud to be assisting his European clients in the U.S. and look forward to his assistance is securing international locations for our clients."
The Bertwood Realty Paris office will also seek select retail and residential investment opportunities throughout France and the UK.